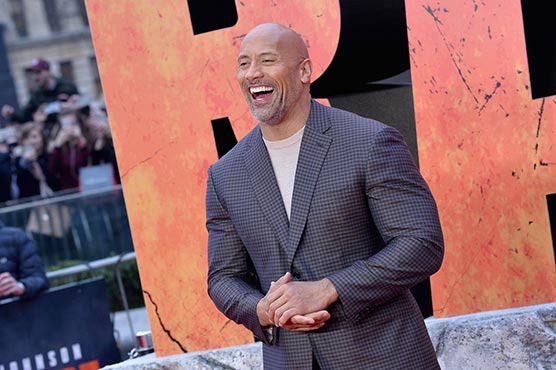 Fast and Furious: Hobbs and Shaw, and The Lion King were once again the winners at the worldwide box office, as the two films brought in $86.2 million (about Rs. 612 crores) and $71.4 million (about Rs. 507 crores), respectively, this past weekend. The action film directed by David Leitch and written by Chris Morgan and Drew Pearce is a spin-off of The Fast and the Furious franchise and follows the characters Luke Hobbs, played by Dwayne Johnson, and Deckard Shaw, played by Jason Statham. Internationally the film brought in $60.8 million for an global total of $224 million and a worldwide total of $332 million.
An unexpectedly strong performance from Scary Stories to Tell in the Dark, from Lions Gate Entertainment Corp., showed the enduring appetite for a good scare at the box office.
Scary Stories, based on the children's horror books, was produced by actor Guillermo del Toro.
"The filmmakers and the team at CBS Films are thrilled that moviegoers are embracing the world of 'Scary Stories, '" del Toro said in a statement Sunday.
Walt Disney Pictures' The Lion King slipped to #3 at the domestic box office but still brought in $20 million for a USA total of $473.1 million. The film has now surpassed the highest-grossing live-action Disney release, "Beauty and the Beast".
Newcomer Dora And The Lost City Of Gold, from Paramount Pictures, found a healthy audience too, earning an estimated $17 million for fourth place. The Quentin Tarantino film - which he says is the ninth of the 10 he plans to make - stars Leonardo DiCaprio, Brad Pitt, Margot Robbie and Al Pacino in a drama set in the changing Hollywood of 1969.
The crowded field made it tougher for the other new releases, including The Art of Racing in the Rain from Disney's Fox division, The Kitchen from AT&T Inc.'s Warner Bros., and Bleecker Street Media's Brian Banks.
"The Kitchen" also flopped with only $5.5 million, coming in at seventh place and it seems like critics agreed.
In fact, the premiere of the movie has ultimately delayed the release date of the new "Fast & Furious 9" movie.