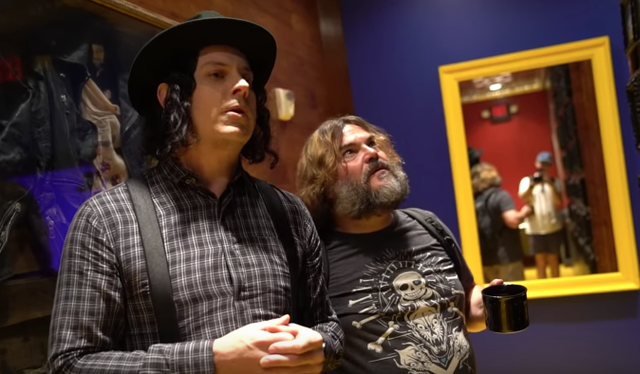 Jack Black has shared a video which sees him get one step closer to making his collaboration with Jack White.
The video follows the band throughout their Nashville stop, including their trip to the White's Third Man Records HQ along with White's home studio, where the D recorded.
Last week (August 4), Jack Blackannounced that Tenacious D have made "Jack Gray" a reality by recording with Jack White at Third Man Records.
But new footage has now been released showing White meeting up with Black and bandmate Kyle Gass to get in the studio and lay down the track. "Needs a bit of work, but I think that's where Jack White's gonna come in and help us pull it over the finish line".
He added: "This is a legendary collab". It's what you would expect-Jack White's house is going to be off the chain. During the vehicle ride, Tenacious D not only belt out Michael Jackson's "Black Or White" but also White's arguably biggest hit with The White Stripes: "Seven Nation Army". The anachronistic legend himself even chimes in on the duo: "I didn't realize, but they're actually not very nice guys", White says of Tenacious D.
They weren't allowed to film inside the house but described the recording process of their new song as "magical", stating: "I'm still floating on cloud 9". The details behind this "Jack Gray" collaboration will just have to remain a mystery for now.