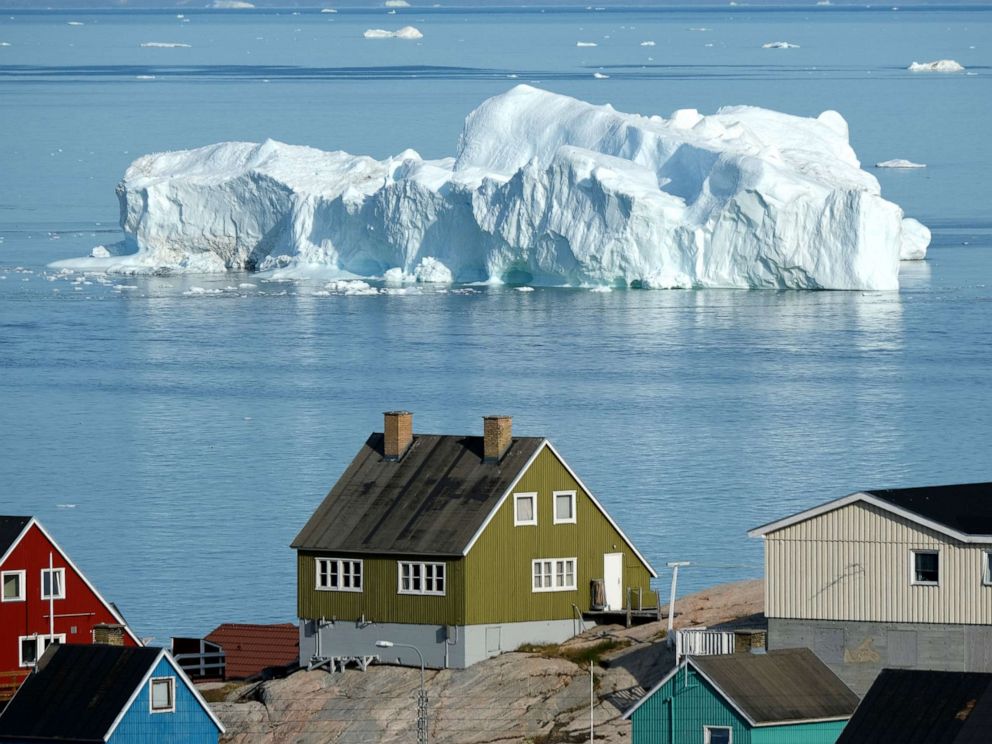 Experts believe that the soaring temperatures all over the earth led to more than 197 billion tons of ice melting.
Journalist Laurie Garrett posted a video this week showing a charging river of glacial melt in Greenland. To understand just how much ice is being lost, a mere 1 billion tons - or 1 gigaton - of ice loss is equivalent to about 400,000 Olympic-sized swimming pools, the Danish Meteorological Institute said.
A June study by scientists in the United States and Denmark said melting ice in Greenland alone would add between five and 33 centimetres to rising global sea levels by the year 2100.
Ruth Mottram, a climate scientist with the Danish Meteorological Institute, told the outlet that the sheet has been melting "persistently" since May, during hot summer months that have recorded all-time temperature highs in Europe and other parts of the world.
With man-made climate change, "there's a potential for these kind of rates to become more common 50 years from now", Moon said.
Thanks to an expansive area of high pressure enveloping all of Greenland - the same weather system that brought extreme heat to Europe last week - temperatures in Greenland have been running well above average this week. But temperatures across the ice sheet have reached above freezing, even climbing into the 70's Fahrenheit on parts of the coast, and warmer winter months mean that the ice is less likely to recover. The melt season typically lasts until the end of August.
Since June, 240 billion tons of ice have melted, per DMI. If all the ice in Greenland melted - which would take centuries - the world's oceans would rise by 7.2 metres, the study found.
On average, the Greenland ice sheet produces about 270 gigatons of discharge in the oceans per year, Tedesco said.
Another sign that this year is different is the fact that the melt season began at the beginning of May, instead of the end of May.
President Donald Trump has continually cast doubt on the science behind climate change and rather than address it, has relaxed environmental regulations and withdrawn the USA from the Paris climate accord.
Pompeo was scheduled to visit Greenland, but he canceled hours before to fly back to Washington for White House meetings.