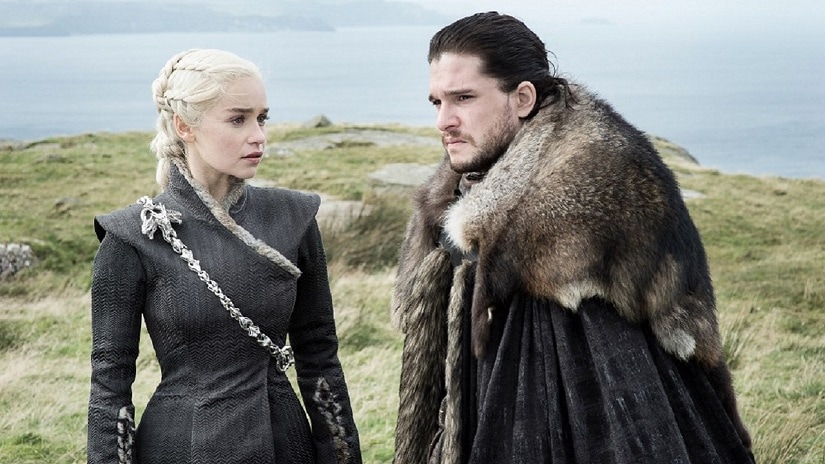 Fans disappointed by the end of HBO's hit series "Game of Thrones" may soon have reason to rejoice, as the cable network is said to be close to ordering a pilot for a prequel based on the rise and fall of one of series' most compelling factions.
Game of Thrones just wrapped in May, but we're nowhere near done seeing adaptations of George R.R. Martin's expansive sourcework on the small screen.
Showrunners David Benioff and Dan Weiss are attached as executive producers to all Game of Thrones related projects but won't be actively involved in any of them, especially after the duo departed their overall deal with HBO for a lucrative pact with Netflix.
As it stands, Jon Snow, whose birth name is Aegon Targaryen, is presumably the last living Targaryen after he killed Daenerys (Emilia Clarke) in the series finale. Deadline was first to report on the prequel.
Martin himself wrote about all the possible GoT follow-ups in a blog post in May, where he hinted at a Targaryen prequel.
The Targaryen Thrones prequel was one of the "two other shows" that were in the scripting phase as of May, when Martin talked about it on his blog. "I can not say. But maybe some of you should pick up a copy of FIRE & BLOOD and come up with your own theories", Martin said. The Targaryens are plagued with madness throughout their bloodline, and share a close bond with dragons.
The Targaryens' history was briefly touched on in the original series and produced some of the show's juiciest storylines, including Jon Snow's (Kit Harington) true identity, so an entire series dedicated to their tawdry family drama feels like an easy win.
The show is set thousands of years before the events of "Game of Thrones". It's likely fans will learn more about the origin of the White Walkers and the Night King as well. I am binging it right now and studying.