Boris Johnson has sought to shore up support for his Brexit ambitions, as Labour's deputy leader prepared to call for a second referendum before any general election.
The first minister has taken a firmer pro-EU stance since European Parliament elections in May where the party came third, behind the Brexit Party and Plaid Cymru.
The government responded by calling for a general election to re-establish its majority and to secure a mandate to press ahead with its Brexit strategy.
He will also argue that if a referendum were to follow an election, then Labour should commit "unambiguously and unequivocally" to campaign for Remain.
"There is no these kinds of matter as a very good Brexit deal, which is why I feel we should advocate for continue being", he will say.
The 70-year-old said an incoming Labour government would hold a new referendum - with Remain and a "credible" option for Leave on the ballot paper. "I agree with Jeremy Corbyn we should get the best possible deal and then ask the electorate to choose between that and Remain".
"We are ready for that election, we are ready to unleash the biggest people-powered campaign we've ever seen in this country and in this movement", he stated.
He'll say at London's Somerset Home: 'The one technique to break the Brexit impasse as soon as and for all is a public vote in a referendum.
He was successful in requiring the deal to be brought back for a further vote following the passage of a bill aimed at stopping a no-deal Brexit on 31 October.
Owen Smith said Labour should be clear in opposing Brexit.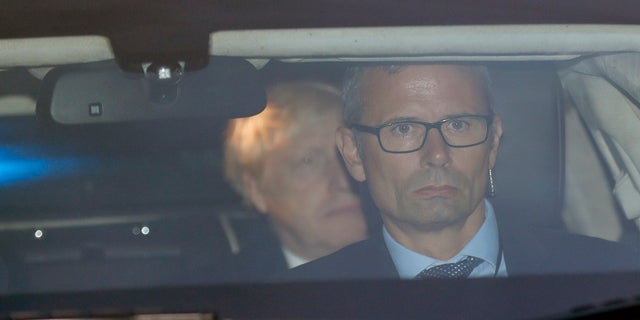 Johnson also saw his own brother, Jo Johnson, resign as a Tory MP and minister, while Bracknell MP Philip Lee staged a public defection from the Conservatives to the Lib Dems, a move that wiped out the prime minister's working majority in parliament. "Just as we worked throughout the summer to pass a law preventing no deal, so we will work each and every day we are shut down to enforce that law".
"Anybody who says it's all, this stuff about it being anti-democratic, I mean donnez-moi un break - what a load of nonsense", the Prime Minister said on a visit to a primary school in London.
'We can do a deal'Nigel Evans said a number of Labour MPs would back the deal. He often misses shadow cabinet these days.
The inspirational policies Corbyn reminded us of at TUC will not be delivered by a parliamentary party half in hock to the very vested interests Labour plans to confront.
The party's election manifesto is not expected to back Leave or Remain.
Mr Watson has created waves together with his deliberate speech and he's set to say that it's not too late to win again Labour's Stay voters who've been postpone by confusion over the celebration's place on Brexit.
"Labour is on the side of the people in the real battle against the born-to-rule establishment that Johnson represents".
He also accused the PM of cosying up to US President Donald Trump to get a "one-sided" trade deal with the US which would damage employment rights, the NHS and United Kingdom industry.
Labour MPs Stephen Kinnock and Caroline Flint are trying to build a cross-party consensus for a deal, with support from former Tory ministers such as Rory Stewart.
These included continued customs union membership until the question of whether to leave could be settled at a general election; and closer alignment with the EU on workers' rights and environmental standards.