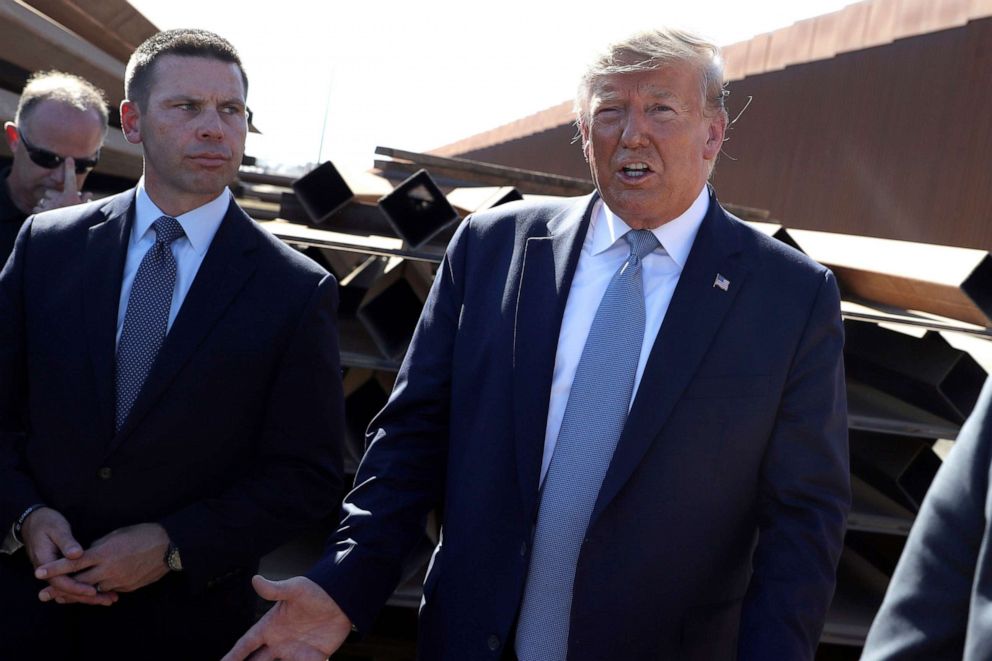 The president added that the new acting homeland security secretary would be announced next week and said he had "Many wonderful candidates" to fill the position.
Acting Homeland Security Secretary Kevin McAleenan is leaving his post, the latest casualty at the department responsible for protecting USA borders.
"Kevin now, after many years in Government, wants to spend more time with his family and go to the private sector", Trump tweeted shortly before taking the stage at a rally in Lake Charles, La. Allies of Trump had expressed anger and blasted as "unforgivable" McAleenan's comments last week to the Washington Post, where he publicly spoke of his frustration with the president, acting Customs and Border Protection Commissioner Mark Morgan, and acting US Customs and Immigration Services Director Ken Cuccinelli.
Acting Secretary of Homeland Security Kevin McAleenan holds a news conference in June.
In fact, McAleenan's star had waned considerably within Trump's orbit of late.
Despite the praise, Trump never formally nominated McAleenan to run the agency.
In an interview with the Washington Post, published on October 1, he complained that he does not control "the tone, the message, the public face and approach of the department in an increasingly polarized time", describing that as "uncomfortable" situation for the acting department chief.
During his tenure, McAleenan, a career civil servant, managed to decrease the number of people entering the United States illegally across the southern border. He had largely avoided the president's ire because the numbers had gone down, officials said.