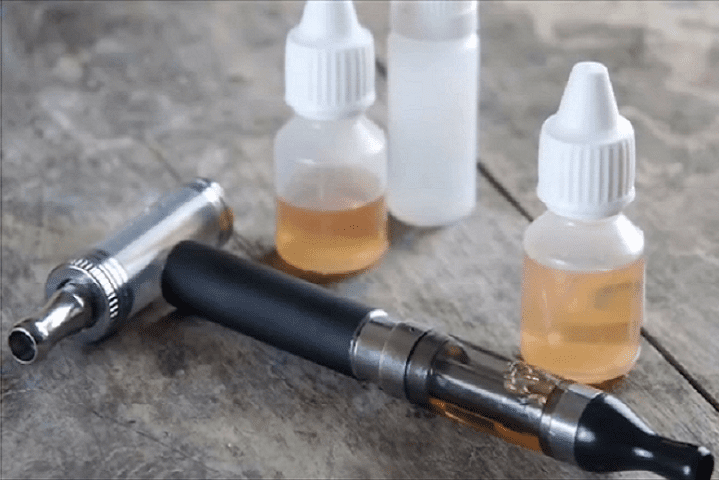 Researchers found no evidence of tissue injury caused by accumulation of lipids - fatty substances such as mineral oils - which were suspected as a possible cause of the lung injuries associated with vaping, according to the clinic's report.
The Centers for Disease Control and Prevention (CDC) announced that over 1,000 people became ill from vaping e-cigarettes, including 18 deaths.
The lungs of people who developed severe lung illnesses from vaping look as though they have been chemically burned, say researchers from the Mayo Clinic. Cases of the illness have been reported in 46 states and one USA territory, with deaths reported in 15 states.
Of the 17 biopsies inspected, the majority of the patients had vaped, and 71 percent had vaped with pot or cannabis oil. The latest national and regional findings suggest products containing THC play a role in the outbreak, the health agency said. "It seems to be some kind of direct chemical injury, similar to what one might see with exposures to toxic chemical fumes, poisonous gases and toxic agents", Dr. Brandon Larsen, a surgical pathologist at the Mayo Clinic in Arizona, said in a hospital press release.
Subsequently, the CDC reported that most of the patients of the lung injury cases reported also reported a history of using THC-containing products.
"While this current outbreak is being investigated, the safest option is to refrain from using any e-cigarette or vape product", State Health Officer Dr. Scott Harris said in a statement Wednesday.
Researchers looked at biopsies from 17 patients from all over the country, predominately males, ranging in age. Larsen said that the samples showed tissue damage and cell death in the airways and the lungs, and as the dead cells wear away they block the airways, and fluid leaks into the air sacs.
In their review, the injuries appear to be caused by inhaling chemical irritants, but the specific agents have not been identified.
"We were not surprised by what we found, regarding toxicity".
Larsen recommended that future studies "look more closely at the chemical compounds, and not just oils, ... to figure out which ones are injurious" (Joseph, STAT News, 10/2; Lee Hotz, Wall Street Journal, 10/2; Bowden, The Hill, 10/1; Grady, New York Times, 10/3; Butt et al., New England Journal of Medicine, 10/2; Stanglin, USA Today, 10/3; Sun, Washington Post, 10/3).