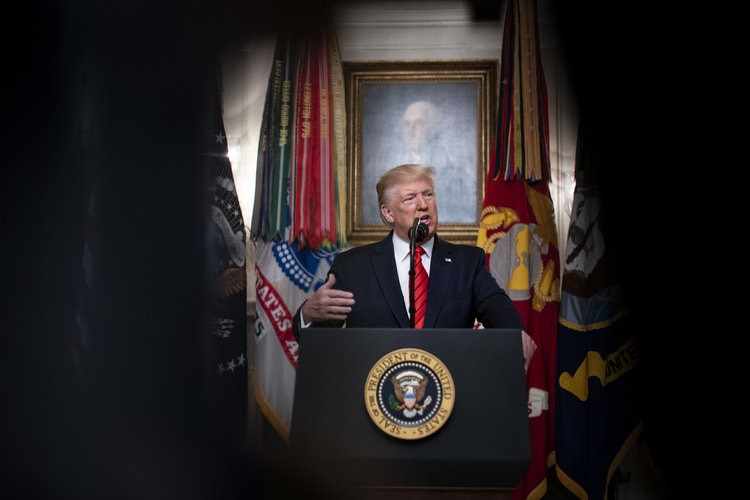 Turkish President Recep Tayyip Erdogan said Thursday that members of slain Islamic State group leader Abu Bakr al-Baghdadi's "inner circle" are trying to enter Turkey from Syria.
The group last week announced Abu Ibrahim al-Hashimi al-Quraishi as its new leader after a USA commando raid killed Abu Bakr al-Baghdadi, the chief of the ultra-violent movement. "They started a communication campaign about this", Erdogan said. "But, I am announcing it here for the first time: We captured his wife and didn't make a fuss like them. Similarly, we also captured his sister and brother in law in Syria".
"Do not rejoice, America, in killing Sheikh al-Baghdadi", a spokesman said on the recording, which was disseminated on the group's social media channel.
In a series of tweets praising the US forces involved and his presidential leadership, US President Donald Trump revealed explicit details of the raid in which Baghdadi killed himself by detonating a suicide vest.
Rasmiya Awad, 65, was detained in a raid near Azaz, the official said, referring to a Turkish-controlled Syrian town near the border.
He said a DNA test confirmed that another suspect was Baghdadi's daughter, and the detainees were being held at a deportation centre in Turkey.
Various reports suggest that the United States operation received some vital tip-offs from Baghdadi's wife.
One of the women is an Iraqi known as Nour, the daughter of one of his aides.
Also, one of al-Baghdadi's ex-wives was arrested in Lebanon in 2014, and was freed a year later in a prisoner swap with al-Qaida. Al-Baghdadi was also believed to have married to a German teenager in 2015, but she was reported to have fled a year later.
A senior U.S. official, speaking on condition of anonymity, said that monitoring of Islamic State social media indicates that even followers did not know much about Hashimi. Turkey captured the elder sister of the slain leader of the Islamic State group in northwestern Syria on Monday Nov. 4, 2019, according to a senior Turkish official, who called the arrest an intelligence "gold mine".
Several days later, Daesh confirmed the death of al-Baghdadi, naming Abi Ibrahim al-Hashemi al-Qurashi their new leader.