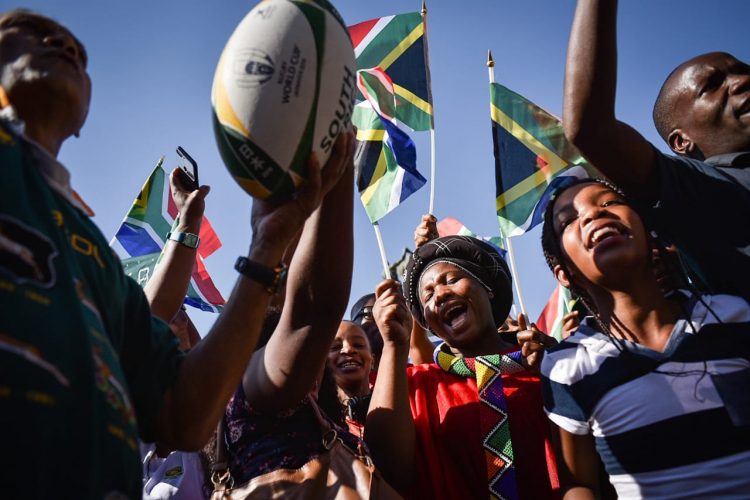 South Africa's world cup-winning rugby team were starting a five-day, cross-nation tour on Thursday to take the trophy to the people. "It's been a lot of hard work especially for our coaching staff. Coach Rassie [Erasmus], thank you so much for pushing our boundaries and making us believe that we can achieve whatever we desire, as long as we work hard", said Kolisi to cheering from the jubilant crowds.
Zimbabwe-born Mtawarira, 34, has been a fixture at loose head prop since debuting in 2008 and he is the third most capped Springbok with 117 after retired duo Victor Mayfield and Bryan Habana.
The atmosphere was electric as thousands of excited fans chanted and sang.
"I've been privileged to play this great game and achieve many career goals over the last 12 years of playing senior rugby", said Mtawarira.
Pollard announced this year that he is leaving the Pretoria-based Northern Bulls Super Rugby team after the World Cup to join French Top 14 outfit Montpellier.
A quarter of a century after breaking free of apartheid, and 24 years after the Springboks won the Cup for the first time in front of then-president Nelson Mandela, South Africa's progress is still undermined by significant social problems.
Kolisi gave the address from the balcony of the Durban City Hall where he stood with his team mates and several city officials, including eThekwini Municipality Mayor, Councillor Mxolisi Kaunda.
SA Rugby president Mark Alexander hailed Mtawarira, who made his Springbok debut against Wales in Pretoria 11 years ago.
"'Beast', thank you for what you have done for South African rugby, to show that Springboks can indeed be gentle giants, and for never putting your own interests above those of the team".
"We are so proud of you guys, and we are very grateful that you went out there and brought the trophy home".