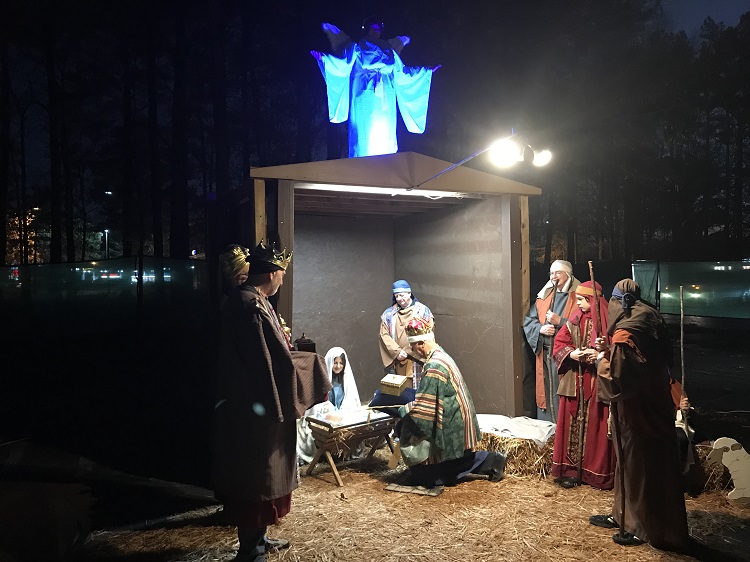 Pope Francis marked Christmas on Wednesday for the 1.3 billion Catholics of the world with a message of unconditional love, saying that "God continues to love us all, even the worst of us".
Francis last week took further measures to deal with some of the Vatican's troubles by abolishing the "pontifical secret," the highest level of confidentiality in the Catholic Church, which will no longer apply in clergy sex abuse cases.
Thousands of Palestinians and foreigners gathered in the "small city" in the West Bank occupied by Israel, with Christmas Eve festivities in the Church of the Nativity and its surroundings.
Hundreds of worshippers gathered in the church at the site of Jesus's birth for midnight mass, attended by Palestinian President Mahmoud Abbas.
Archbishop Pierbattista Pizzaballa, the largest Roman Catholic in the Middle East, arrived from Jerusalem at the head of a procession. Hundreds more gathered outside, looking on screens in the fresh air.
"At Christmas everyone looks at us, at Bethlehem", he said.
"Special greetings to our brothers and sisters in Gaza, with whom I celebrated Christmas two days ago", he added.
Pizzaballa, who had to cross Israel's separation barrier to get from Jerusalem to Bethlehem, said after his arrival that it was a hard time but there was reason for hope.
The pope cited the Syrian people "who still see no end to the hostilities that have rent their country over the last decade" as well as Israel, where Jesus "was born as the savior of mankind and where so many people - struggling but not discouraged - still await a time of peace, security and prosperity".
"On the other hand, when I visit families, parishes, communities, I see a lot of commitment ... for the future".
Turkish President Recep Tayyip Erdogan also wished a Merry Christmas on Monday to all those celebrating the holiday in Turkey and across the world. "Everything is just very meaningful".
Pope Francis assured the faithful on Christmas Eve that God loves everyone - "even the worst of us" - as he celebrated the joyous birth of Christ after a less-than-joyful year of scandals and opposition.
And the French Catholics endured a sad moment since the Notre-Dame Cathedral in Paris could not celebrate Christmas Eve Mass for the first time since 1803, after a fire devastated its structure in April.
On Christmas Day, Francis will give his biannual "Urbi et Orbi" speech from the balcony of St. Peter's Basilica to throngs of believers in the square below.