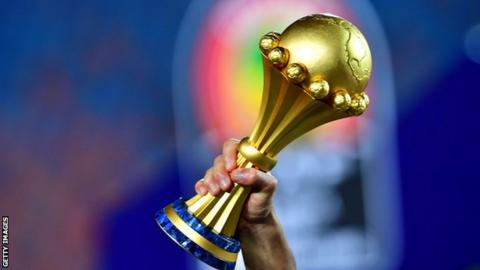 The Africa Cup of Nations will revert back to its traditional slot in January and February next year to avoid the rainy season, the football federation of host country Cameroon (FECACOOT) said on Wednesday.
The tournament was due to be held in June and July but, due to weather conditions in the country at that time of year, the Cameroon Football Federation has made a decision to stage it between 9 January and 6 February.
"The 2021 Africa Cup of Nations (AFCON) will be played in Cameroon from January 9 to February 6 in 2021", said FECAFOOT on Twitter.
For the first time the tournament was played in the summer in Egypt in June/July past year with no disruptions to the schedule of matches.
The decision will affect several Premier League sides with African superstars in their squad for the decision that made in order to not clash with the new expanded Club World Cup in China next year.
The move is likely to draw criticism from the English Premier League and clubs across Europe as it means they will lose players during the middle of the season.
The tournament's organising committee, as well as the Cameroon Football Federation (Fecafoot), revealed that the tournament will be played from January 9 to February 6, 2021 after a meeting with Confederation of African Football (CAF) chief Ahmad Ahmad in Yaounde.
"We have reviewed the period of the competition as requested by the Cameroonian party due to unfavourable climatic conditions during the period initially slated", Caf's deputy general secretary Tony Baffoe read from a statement, according to BBC.
Cameroon was originally due to stage the 2019 AFCON but was stripped of hosting rights the previous November by CAF due to delays in preparations and security concerns.
"Dates [have been] changed for meteorological reasons at the request of Cameroon". It subsequently agreed to host the 2021 tournament instead.