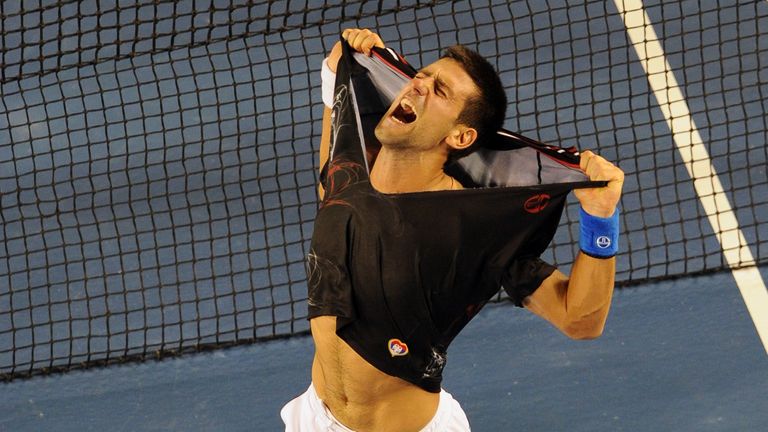 The 20-time grand-slam victor took on Kyrgios as the centrepiece of Wednesday night's event and prevailed 7-6 (8-6).
The players themselves raised their hands in droves, with Roger Federer, Rafael Nadal and Serena Williams and Novak Djokovic - probably the three defining players of this generation - present.
Fundraisers for the Australian Open have already been launched to raise money and awareness of the floods in Queensland in 2011, and Federer said he was once again happy to inform some people around the world of Australia's current plight.
Local player Nick Kyrgios raised A$1,600 (£954) in aces alone at Wednesday's Rally for Relief.
The Swiss master also dipped into his own pocket, combining with Nadal to make a $250,000 donation, with fundraising efforts to continue during the Australian Open.
"Twenty years this has been my home and I've had so many great matches on this court and in this country", said Williams, whose young daughter Alexis Olympia was thrilled to meet some firefighters this week.
"It's the tournament where I played my best tennis, so I can't wait to go back to Rod Laver Arena and hopefully have another great tournament". "It's always tough for me to play Daria; we're good friends, we've known each other for many years since the juniors. And to have some fun, have a hit with Nick ... it wasn't about winning and losing". "It was emotional", Kyrgios, an Australian native, said.
"I think the awareness has grown and we are doing everything that we possibly can to overcome this together".
But Djokovic said the challenge wouldn't just come from the established order, and revealed that he wouldn't be surprised if one of the up-and-coming stars of the game breaks through to win a big tournament soon.
The ongoing fires in Australia have killed 28 people and destroyed several thousand homes, a lot of them in New South Wales and Victoria states.
While smoke from the Australian wildfires has engulfed Melbourne and the Australian Open this month, several of tennis' biggest stars came together on Wednesday night to raise almost $3.5 million dollars to help those impacted across the region.
The ATP on Sunday pledged $500,000 to the WWF Australian Wildlife and Nature Recovery Fund as part of the bushfire relief efforts. And to have some fun, have a hit with Nick ... we get along very well.