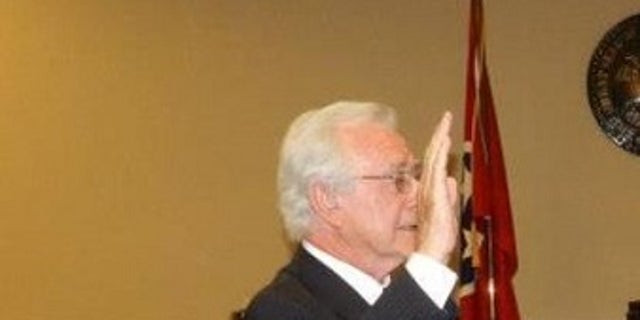 Spencer Boston, 20, addressed the judge and argued for new marijuana legislation moments before putting on a blunt act in Wilson County court, the Tennessean reported.
Boston, 20, was in court on a marijuana citation. Authorities in Tennessee say Boston lit a marijuana cigarette in court while expressing his views on marijuana legalization. A Tennessee man chose to combine the two when he lit a marijuana cigarette in the courtroom, authorities said.
Boston faces new charges of disorderly conduct and marijuana possession.
The sheriff office's video footage of the incident shows Boston reaching the podium in front of Judge Haywood Barry and reaching into his pocket to take out what appears to be a rolled marijuana cigarette.
"One of the craziest things I've seen", Bryan said.
The sheriff said Boston was led out of the courtroom through a small cloud of smoke. He was then booked on another charge of possession and 10 days for contempt of court.
The man's bond was set at $3,000.