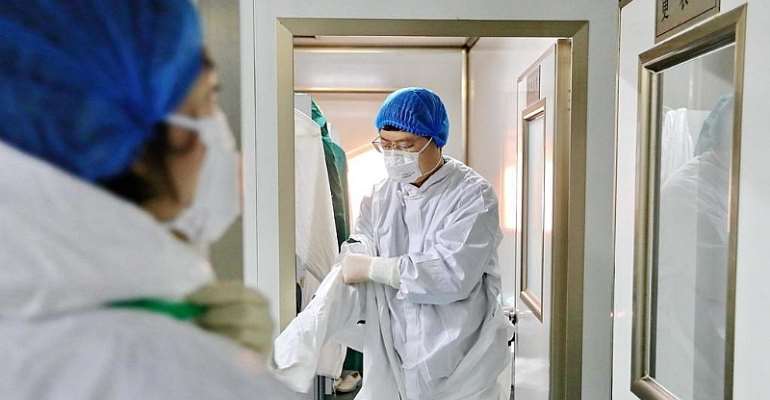 From now on, the virus will be known as "COVID-19".
Dr Tedros Adhanom Ghebreyesus, Director-General of World Health Organization mentioned that, "Having a name matters to prevent the use of other names that can be inaccurate or stigmatizing".
"We had to find a name that did not refer to a geographical location, an animal, or an individual or group of people", said the WHO Director-General, Dr. Tedros Adhanom Ghebreyesus said during a media chat on Tuesday.
"Having a name matters to prevent the use of other names that can be inaccurate or stigmatizing; it also gives us a standard format to use for any future coronavirus outbreaks", he added. In the rest of the world, the figure was 441 cases, and one death.
Among other efforts to contain and stop the COVID-19 outbreak, World Health Organization is hosting more than 400 scientists in Geneva to discuss ways to combat the disease.
Despite the ongoing global research effort, the World Health Organization chief estimated that it could take 18 months for the first Covid-19 vaccines to be ready. The number of deaths have surpassed the death toll of SARS epidemic in 2002-2003. The number "19" represents the year of 2019 when the first cases were reported on December 31 in Wuhan, China.
At the end of a two-day meeting on research and innovation into measures to tackle the new viral outbreak, Tedros welcomed the energy and enthusiasm of scientists starting work.
The new coronavirus infection has killed over 1,100 people and has sickened over 43,000, mostly in mainland China, but Tedros said "we have a realistic chance of stopping the #COVID19 outbreak".
She also appreciated China's sharing of the genetic sequence of the virus, which helped other countries to quickly detect and prepare for the virus."Early data sharing really helps save lives", she said, commending and congratulating China for being that open and transparent. Human transmission and now air transmission of the virus has been confirmed. Go for a diagnosis if you have travelled to China recently.
Covid-19 has spread to more than two dozen countries, including India.