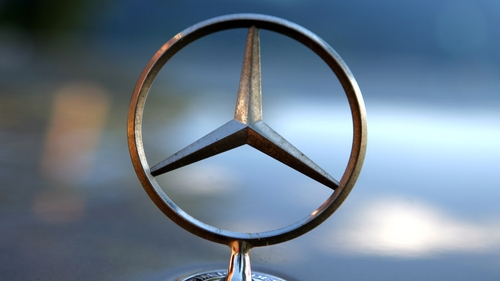 It was part of a wider emissions scandal that has rocked the German automotive industry, wrecked customer confidence in diesel cars and triggered €30bn of fines and settlements for rival VW.
With net profits dropping 64 percent, to 2.7 billion euros ($2.9 billion), "we can not be satisfied with our bottom line", chief executive Ola Kallenius said in a statement. The dividend was also slashed, by 72% to just 90 cents.
"While our results in 2019 reflect ongoing strong customer demand" for Daimler products, "we can not be satisfied with our bottom line", said Ola Kaellenius, chairman of the Board of Management of Daimler AG and Mercedes Benz AG.
Germany's KBA transport authority has ordered more than a million Daimler-built vehicles recalled, mostly over dieselgate.
Aside from the slimmer headcount, the firm will also "simplify" its model range, eliminating little-sold or low-margin cars and slashing investment where it sees little prospect of them turning profitable.
Although the expansion of electric mobility requires "enormous technical and financial efforts", the company said that "the future of the Daimler Group lies in CO2-neutral mobility as well as in consistent digitization". "We are determined to materialise our technological leadership and at the same time to significantly improve profitability". "To this end, measures to cut costs and to increase cash flows are necessary".
Daimler is ramping up a drastic cost-cutting plan this year, with the aim of saving over €1.4bn by 2022. Daimler said that it would "cut jobs worldwide in a socially responsible manner, including the reduction of management positions".
Daimler said it had booked charges of 4.2 billion euros related to diesel probes and legal proceedings, as well as 828 million euros in restructuring expenses in its vans division, after Mercedes scrapped its X-Class pickup truck.
Against the backdrop of softer demand in global auto markets, Daimler was able to maintain unit sales at around the previous year's level of 3.3 million vehicles, while boosting revenue 3.0 percent to 173 billion euros.
Annual profits have plunged at Mercedes-Benz owner Daimler as it grapples with the fallout from the diesel emissions scandal. "The firm slashed its dividend in a bid to conserve cash, but it predicts that full-year earnings next year will be "significantly" higher that 2019's results".