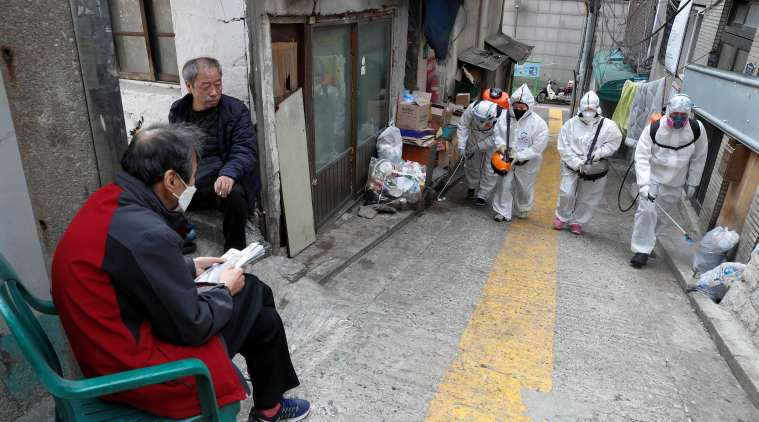 South Korea's Centers for Disease Controls and Prevention said Thursday that 30 of the new cases were linked to recent arrivals.
It marked the 13th day in a row the country has posted new infections of around 100 or less.
South Korea is pushing an aggressive test-and-quarantine program that some experts say possibly contributed to its lower death toll in comparison with mainland China and hard-hit European nations.
The number of infected travellers arriving in South Korea has grown more than five-fold to 284 over the past two weeks, the KCDC said. The government reportedly claimed that the new application will be imposed later this week in Daegu and surrounding North Gyeongsang province, where the majority of infections have been reported.
South Korea began taking a 15-day intensive social distancing policy on Sunday, including restrictions on high-risk events such as religious, sports and entertainment gatherings.
Starting on Friday, passengers from the USA for long-term stay would be required to self-isolate at home for two weeks. As per reports it is a Global Positioning System based app to monitor people quarantined at home.
Yoon Tae-ho, a senior health ministry official who is in charge of containment measures, said 16 "walk-through" testing facilities are set to open at the Incheon International Airport.
The church also failed to take a list of people attending the service, he said.
So far, 4,144 patients have recovered, and 4,966 are receiving treatment.
As of Wednesday, South Korea had tested around 358,000 people while reporting 9,137 infections and 126 deaths.