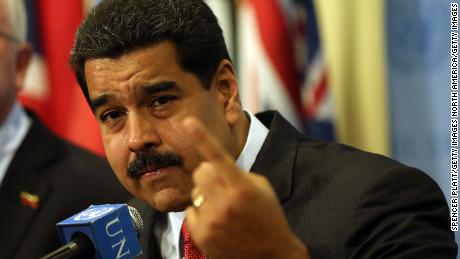 After failing to unseat Maduro previous year, the United States is now accusing him of narco-terrorism.
The U.S. State Department said it is offering a $15 million reward for information leading to Maduro's arrest, along with $10 million for some of his top deputies, including his former Vice President Tareck El Aissami, who has previously been designated by the Treasury Department as a "kingpin" for his role in narcotrafficking. Together, the officials are accused of "facilitating shipments of narcotics from Venezuela" by air and sea.
Attorney General William Barr is expected to announce the designation and charges at a news conference Thursday morning. "While the Venezuelan people suffer, this cabal lines their pockets with drug money and the proceeds of corruption".
Barr did not provide any evidence of drug seizures, but claimed the U.S. authorities have observed the trafficking operation at work in Central America.
The indictment of a functioning head of state is highly unusual and is bound to ratchet up tensions between Washington and Caracas. Yet Washington has spent more than a year attempting to remove Maduro from power. But Maduro has remained in power, backed by the country's military and by Russia, China and Cuba.
USA media reports said that the justice department will unveil charges accusing the Venezuelan leader and other senior members of his government of conspiring with drug cartels.
"They've obtained the support of the Maduro regime, who is allowing them to use Venezuela, as a safe haven from which they can continue to conduct their cocaine trafficking and their armed insurgency", Barr said.
The indictment against Maduro, a sitting head of state, would be the first since the USA issued charges against former Panamanian strongman Manuel Noriega.