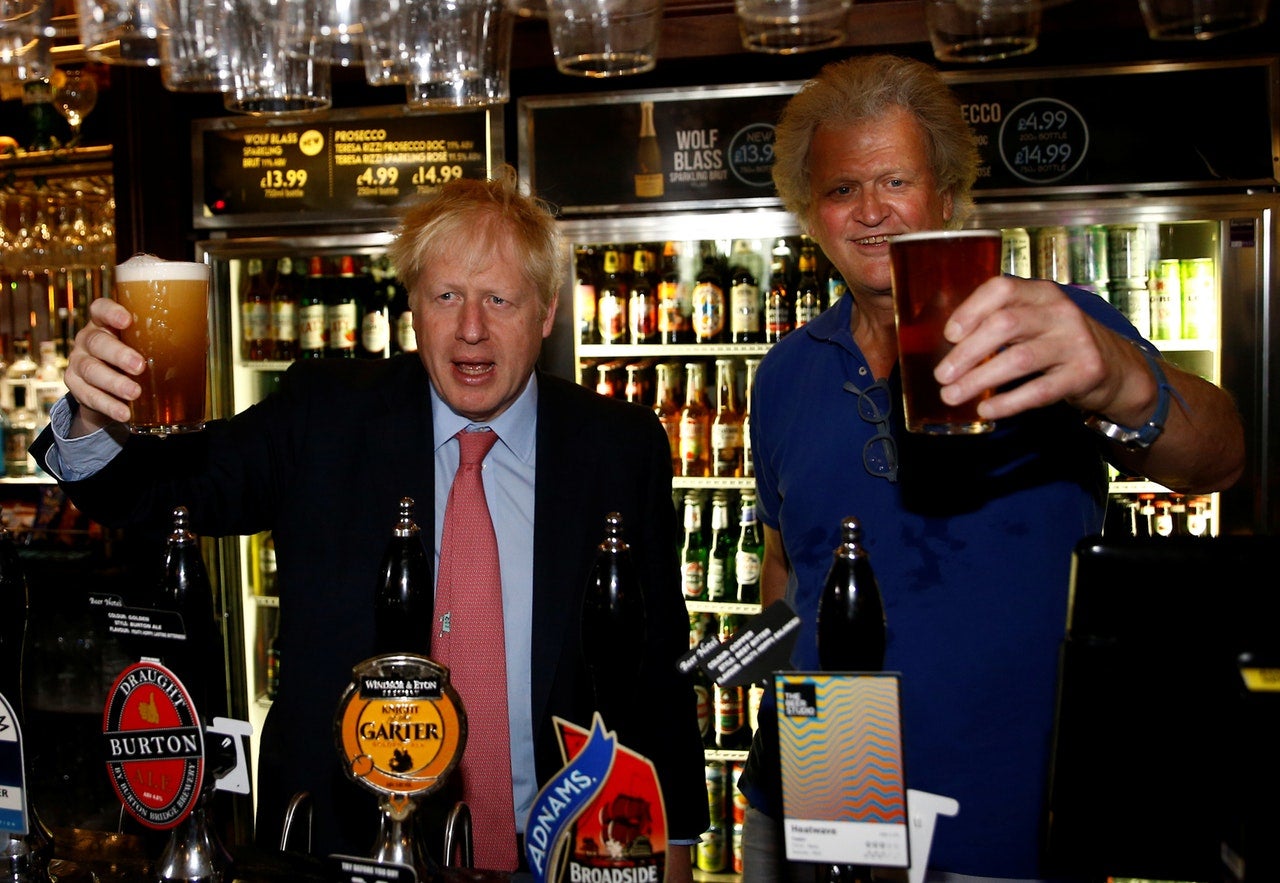 Wetherspoon boss Tim Martin says his workers can take jobs with supermarkets - after the chain's 850 United Kingdom pubs were forced to close.
'If you're offered a job at a supermarket, many of you will want to do that.
A spokesperson for the pub giant, which employs about 40,000 people, said staff would receive their weekly pay on Friday but could not confirm when they would receive future payments.
"When many businesses are undertaking great work to support the national effort, it's crucial that companies such as JD Wetherspoons and Sports Direct do all they can ensure their workers are properly protected and get the pay to which they are entitled".
Martin also suggested staff should look for work at supermarkets like Tesco.
In the video, he said he would therefore "completely understand" if workers did not want "to wait around".
Mr Martin said that "almost all of our trade has now gone to supermarkets", as demand for food surges as a result of the coronavirus crisis.
"Tesco alone urgently needs 20,000 staff, we understand".
"If you've worked for us before I promise you we will give you first preference if you want to come back".
"Whilst other companies such as Costa have promised their staff eight weeks fully paid, Wetherspoon has left over 40,000 people without their next pay date".
The hashtag #boycottweatherspoons was trending on Twitter following the announcement, in which he advised staff to "go and work at Tesco".
He added: "They need to pay rent, buy food and because of the low wages he's always paid them will not have savings to depend upon".
"His selfish approach says unless the Government puts money into my bank account today he'll let the workers who have made him rich suffer".
However, Mr Martin cited concerns that there could be some delay to the payment of any wage subsidy.
"If bosses disregard employees' well-being then Government should take tougher action to force compliance".
It said: "We, the undersigned MPs, are writing to express extreme concern regarding the way Wetherspoons staff have been treated during the COVID-19 crisis, and to add our voices to the following concerns as articulated by the BFAWU Wetherspoons branch".
In a statement given to Tyla, Wetherspoon spokesman Eddie Gershon said: "Wetherspoon sent a video by the chairman Tim Martin, a letter from CEO John Hutson and other information to all employees".
"After that, the company would utilise the government "furlough" scheme, which pays 80 per cent of wages, details of which are in the course of being finalised between licensed trade representatives and the government at the present time".
It has drawn up its own proposed rules as to how the government's retention scheme would work and has submitted these to ministers for approval.