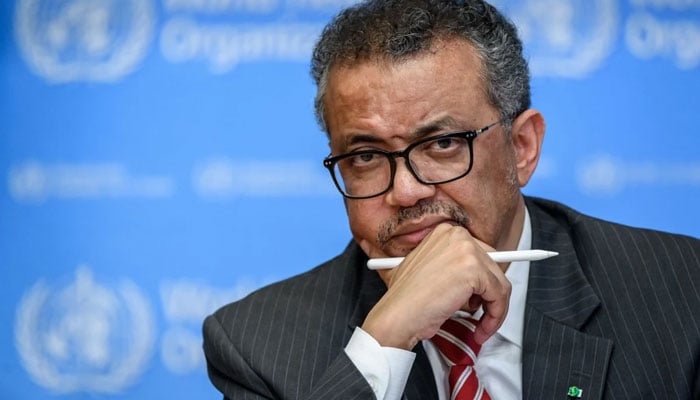 Director-General Tedros Adhanom has expressed particular concern about rising infections in low and middle-income nations.
Revealing the alarming numbers at his daily briefing, WHO Director General Tedros Adhanom Ghebreyesus said that two-thirds of those cases came from just four countries, the BBC reported.
The global health body said on Wednesday that 106,000 new cases of infections of the novel coronavirus had been recorded in the past 24 hours, the most in a single day since the outbreak began.
Trump accused the World Health Organization of ignoring reports of the novel coronavirus spreading in China in December and accused it of failing to share "critical information" regarding the outbreak, after having earlier accused the body of being China-centric.
"We have of course received the letter and we are looking into it", Tedros said. Ghebreyesus defended the agency's role after the United States again withheld full support for a resolution passed by member states on the pandemic.
"I said it time and time again that World Health Organization calls for accountability more than anyone".
Ryan said such assessments are normally conducted after an emergency is over.
"There should be a review to understand everything, to learn lessons and address if there have been problems", he said. The US President has said he is taking hydroxychloroquine to prevent coronavirus infection despite studies showing they have no benefit and could have risky side effects. Dr. Mike Ryan, head of WHO's emergencies programme, said: "We will soon reach thetragic milestone of 5 million cases".
The WHO officials said while social distancing measures put in place in numerous countries to slow the spread of the coronavirus have been successful, the virus remains "extremely unsafe".