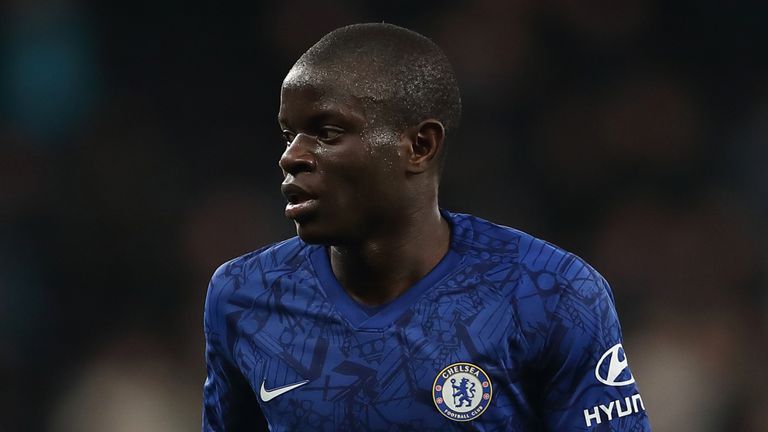 Chelsea are prepared to allow N'Golo Kante to miss the rest of the 2019-20 season if his fears over coronavirus persist, according to reports.
Kante was at Chelsea's Cobham training base on Tuesday but has not trained since after expressing concerns.
But he has since chose to train at home, a move supported by Chelsea.
Troy Deeney and Danny Rose have also expressed concerns about returning to training with data from the Office of National Statistics suggesting black men and women are nearly twice as likely to die from coronavirus compared to white men and women.
Kante's decision came after six people tested positive for Covid-19 following the first round of Premier League testing this week, including Burnley assistant manager Ian Woan and Watford defender Adrian Mariappa.
Watford captain Troy Deeney has already said he would not return to training to protect the health of his family, with the club posting pictures of some of the squad back at the training ground on Wednesday.
The French World Cup victor joined Frank Lampard's squad on Tuesday as Chelsea resumed training following the Premier League's decision to allow limited training sessions.
But they recognise Kante has genuine concerns and while Cobham has been made as safe as possible, no pressure has been applied to the former Leicester player to reverse his decision.
Kante has struggled with a string of niggling injury problems this season and the 29-year-old midfielder has only been limited to 16 starts in the Premier League.
Chelsea have nine league games remaining and sit fourth in the table.