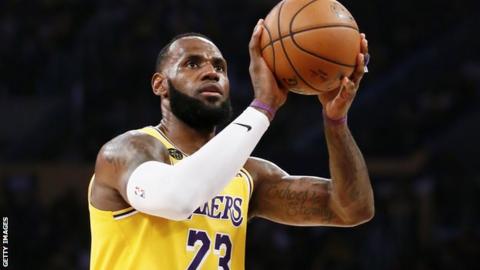 It is hoped Disney's ESPN Wide World of Sports Complex can be a "single site for games, practices and housing". The ESPN complex is located within The Walt Disney World Resort in Orlando.
The two parties are exploring the potential to hold National Basketball Association games at Walt Disney's ESPN Wide World of Sports Complex, a vast facility located in the company's Disney World complex near Orlando, Mike Bass, the league's chief communications officer, said in a statement.
The spokesman said the league was "working with public health experts and government officials on a comprehensive set of guidelines to ensure that appropriate medical protocols and protections are in place". But the 220-acre ESPN Wide World of Sports Complex, with its three arenas and ample hotel accommodations, would allow the league to restart play while limiting outside exposures. Disney is one of the NBA's biggest TV partners with the NBA Finals broadcast on ABC.
The NBA is widely reported to be considering Disney properties near Orlando for a "campus" environment where the 2019-20 season can be completed without fans.
The NBA, which suspended its season in mid-March due to the coronavirus pandemic, is eyeing a late-July return to the court.
There are still several questions remaining regarding format and testing on the playing.
It hasn't been determined whether the regular season will resume or the league will go directly to the postseason, which would require fewer teams and put fewer people at risk. Gov. Ron DeSantis has said he wants the state open for pro sports, even telling franchises not based in Florida that they could come to the Sunshine State and train if restrictions preventing it existed in their own locales.
The Celtics' Auerbach Center practice facility has not yet been approved to reopen by state of MA, but 21 other teams around the nation have begun the first stage of reopening and have their practice facilities open.
Other sports have unveiled plans to return to the field.