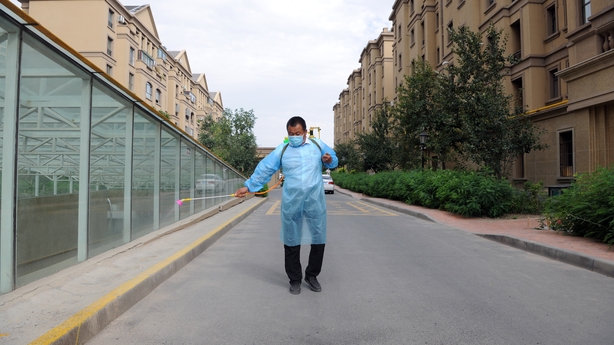 "It's one big wave". Margaret Harris also said the virus might not show waves of transmission but that it is going to be one large wave that will go up and down.
In the midst of this barrage of weekly new information, the World Health Organization continues to make new observations on the pandemic.
Speaking to reporters during the online Global Media briefing, Dr Tedros said, "Although older people are at a higher risk of severe disease, younger people are at risk too".
Harris reiterated the call to slow the spread of the virus by avoiding mass gatherings.
She also warned against expectations that COVID-19 has a so-called wave - periods of sharp growth and sharp decline in the number of new infections.
Harris said that countries in the northern hemisphere must not be complacent during the summer season.
"What we all need to get our heads around is this is a new virus and it is behaving, even though it is a respiratory virus, even though respiratory viruses in the past did tend to this different seasonal waves, this one is behaving differently".
"People are still thinking about seasons", she told a press conference on Tuesday.
It was said earlier that the corona will end in the summer season. It urged the world to instead brace itself for "one big wave" of infections.
According to her, "Do not be negligent about this virus during the summer season".
"So, where people are in close contact, we are seeing intense transmission".
Saying that young people can be infected and can transmit the virus to others, Tedros stressed that young people must take the same precautions to protect themselves and others.
World Health Organization officials have been at pains to avoid describing a resurgence of COVID-19 cases like those in Hong Kong as "waves" as this suggests the virus is behaving in ways beyond human control, when in fact concerted action can slow its spread.