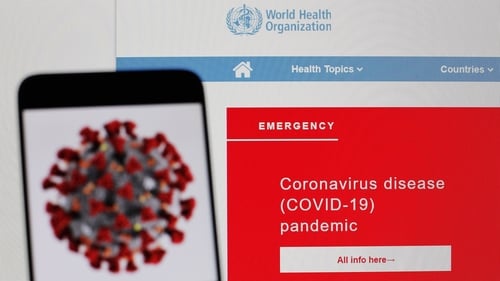 On Tuesday, the World Health Organization dispelled all notions of incoming second waves of the virus in major former hotspots by claiming that the virus constitutes "one big wave", and will not most probably become "seasonal", for it does not share the characteristics of an influenza which emerges and disappears seasonally.
Margaret Harris repeated that message in a virtual briefing in Geneva.
"And even though respiratory viruses, in the past, did tend to do this, you know, different seasonal waves. What we all need to get our heads around is this is a new virus and. this one is behaving differently", she said. "But what it particularly likes is jumping from one person to another when we come in close contact, so let's not give it that opportunity".
Asked about the second wave of the virus, she said: "We are in the first wave".
"One of the biggest mistakes that people make with epidemiological surveys is multiple hypothesis testing". "The best thing is to flatten it and turn it into just something lapping at your feet", she said.
"The most intense and the highest numbers are being experienced in the USA". They are in the middle of summer. "Also, Brazil, they are an equatorial country".
Another finding from the study is that using a shared kitchen or accommodation, which may be linked to a lower social status, is a significant factor in transmission; in the USA people using these shared spaces had a 3.5 times higher risk of being infected, and in the United Kingdom the risk was 1.7 times higher.
"We also have seen large outbreaks and very warm equatorial countries like the Philippines". The researchers said this suggests that aerosol transmission is very likely, as if COVID-19 transmission was exclusively due to droplets, which are bigger than aerosols and are thought to travel relatively short distances and drop quickly from the air, taller individuals would not be at higher risk.
Pointing to high case numbers at the height of the U.S. summer, she urged vigilance in applying measures and warned against mass gatherings.