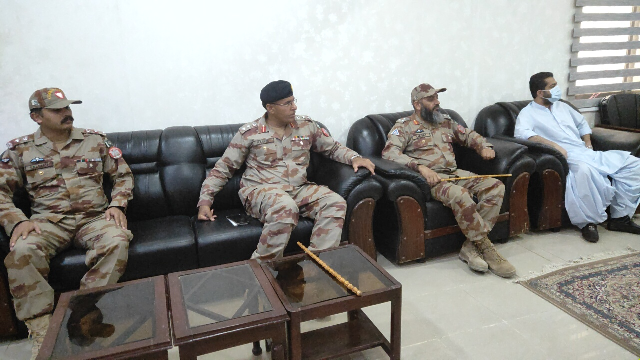 However, Pakistan's Foreign Ministry blamed the Afghan military, saying Afghan forces "opened unprovoked fire on innocent civilians".
The FO accused Afghan forces of firing on civilians gathered on the Pakistani side of the global border.
Pakistani troops opened fire on Thursday during a rally by minority Pashtun laborers demanding the reopening of a border crossing with Afghanistan, killing at least three people and wounding 13, human rights activists said.
The Pakistani forces "acted only in self-defence", a statement read.
Pakistan's foreign office and military did not immediately respond to Reuters' requests for comment, but Foreign Minister Shah Mehmood Qureshi told reporters that the matter had been taken up with Afghan authorities and hoped it would be resolved amicably.
"Pakistan is undertaking concerted efforts to ensure regulated movement of trade between the two countries, which are being challenged by elements opposed to such regulation", it noted. "Moreover, due to Eid ul Azha, pedestrians" move was also allowed. However, according to the Foreign Office, people gathered for this objective were deliberately targeted by Afghan forces for incomprehensible reasons.
'This unfortunate incident resulted in numerous casualties and deliberate/serious damage to State infrastructure on the Pakistan side.
According to police, the protesters, backed by the Pashtun Protection Movement, known for its criticism of the Pakistani army, stormed a border checkpoint.
The governor of the southeastern Afghan province of Kandahar, Hayatullah Hayat, said the shells fell in residential areas of Spin Boldak and that women and children were among the 15 dead and 80 wounded.
"Pakistan reiterates its honest readiness to further enhance fraternal relations with Afghanistan in the interest of peace and stability in the region". "We hope our constructive efforts will be reciprocated", it said.
People were protesting against the closure of the Chaman border due to Covid-19 as they had to cross into Afghanistan to celebrate Eidul Azha.
Pakistan and Afghanistan are both USA allies but their relations have rarely been close. Frontier Corps (FC) personnel told them that the gate would not be opened until shifting of the protesters from the site.
KABUL/QUETTA, Pakistan Afghanistan accused Pakistan on Friday of killing 15 civilians during clashes at a border crossing where crowds were jostling to cross for the Muslim festival of Eid al-Adha.
Earlier, Minister for Information and Broadcasting Shibli Faraz said that the violent clashes occurred after the government put a stop to smuggling.
Speaking at a news conference, the minister said that then there was reaction from Pakistani side as well. "We have separate borders with Afghanistan".
The minister explained that accordingly, Torkham, Ghulam Khan, Angoor Adda and Chaman borders were opened for a day and then shut before Eid, which would witness movement of 2,500-3,000 people and majority of them left the place and a few hundred were left behind. And Pakistani forces also reacted.
"In response to Pakistani security forces, the Afghan border forces came in action and exchanged fire with Pakistani forces", Afghan Islamic Press said in its report. "It is the responsibility of the government to provide employment to the people but there will be no compromise on security matters", he said.