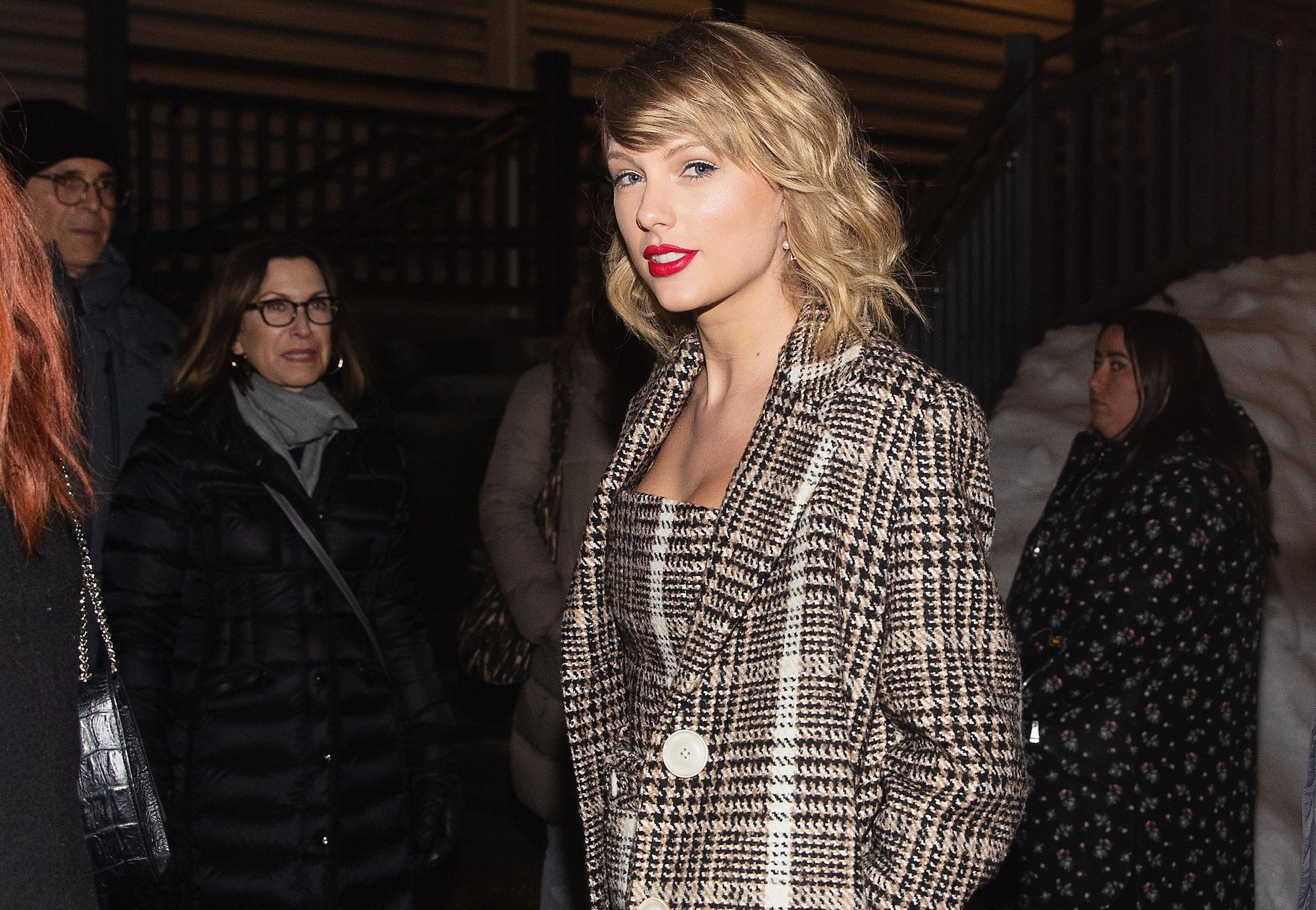 Amira Rasool, the founder of retailer The Folklore, accused Swift of selling album merchandise that ripped off the logo of her company, which sells apparel and accessories by designers in Africa and the diaspora.
The logo for Rasool's brand, which launched in 2018, bears a striking resemblance to the design used on Swift's merchandise, as can be seen in a comparison photo uploaded by Rasool.
Last week, Taylor surprised fans with from her surprise album, folklore, which dropped just last week.
"According to the merits of the plan, I think the designer of this merch ripped off my institution's emblem", she composed July 24.
"This morning, it came to my attention that musician #TaylorSwift is selling merchandise to go along with her new album "Folklore". Rasool says she got immediate word that the word "The" would be removed from all the merch, and that it would be marketed just as "Folklore", the same name as the album itself. "I'm sharing my narrative to deliver light into the tendency of big companies/celebrities copying the function of little minority-owned small business owners".
"I commend Taylor's team for recognising the damage the merchandise caused to my company @TheFolklore's brand", she wrote on Tuesday.
After the changes were made by Swift's team, Rasool issued a statement to In Style stating, "My lawyer Eric Ball at Fenwick & West has been in contact with Taylor's manager Jay Schaudies since mid-day yesterday after they received our letter expressing concern over the merchandise on Taylor's website". I recognize that Taylor has been a strong advocate for women protecting their creative rights, so it was good to see her team is on the same page. "I am not planning to allow this obvious theft go undetected". Later, Rasool publicly thanked Swift for her reaction.
On Thursday, Swift declared that she was donating to Rasool's corporation.
Swift's choice to shake off it and proper course stands compared to the manner that Girl A, previously called Lady Antebellum, managed a similar circumstance. But things broke down and the group filed suit in Nashville's US District Court for the Middle District of Tennessee.