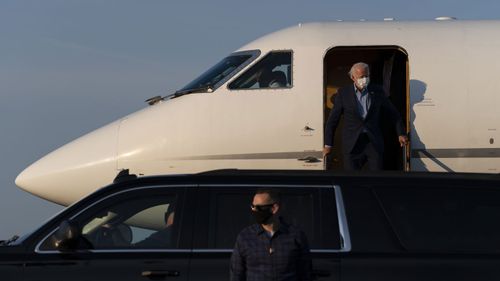 Journalist Bob Woodward said Monday President Trump "could have saved lives" with the information on the coronavirus pandemic that he had earlier this year. In recorded conversations in February and March, Trump told Woodward that the coronavirus is more unsafe than the flu, but that he wanted to publicly downplay it so as not to create a panic.
Woodward - one of the two journalists that uncovered the Watergate scandal, and who has written books about the Trump, Obama, and Bush administrations - told CBS News' "60 Minutes" in an interview published Sunday that Trump chose to publicly dismiss the the book after he was given the warning.
Critics condemned Trump when audio of the recording was released last month, but the president has dismissed the controversy.
Trump has since defended his decision to mislead the public about the severity of the coronavirus, saying he wanted to project "strength".
Two-time Pulitzer Prize winning reporter Bob Woodward has a new book, Rage, forthcoming on September 15.
That January meeting is the opening scene of Rage, in which Woodward says national security adviser Robert O'Brien tells Trump that the coronavirus would be the "biggest national security threat you face in your presidency". Didn't he have an obligation to do so? "They knew very clearly that it was risky". "But, you know, for me, it works out good". "Because the president had told me about a discussion with Chinese President Xi and, if you look at what was known in February, the virus was not on anyone's mind, no one was suggesting changing behavior". "Publishing something at that point would not have been telling people anything they didn't know". "I think I have public health public safety responsibility". "Does he remember what he told me back in February about it's more deadly than the flu?"
"You'll explain that to me someday, OK?"
Woodward said he delivered the warning on August 14 after Trump called to ask if Woodward could write about the normalization of relations between Israel and the United Arab Emirates, which Trump had announced. "Historians are going to be writing about the whole lost month of February for tens of years", Woodward said.
Woodward, who spoke with Trump 18 times from December to July for his book, faced backlash on social media for not reporting on the President's private COVID-19 concerns sooner as the country records more than 190,000 fatalities from the infectious disease.
CBS has released an advanced clip from the interview.