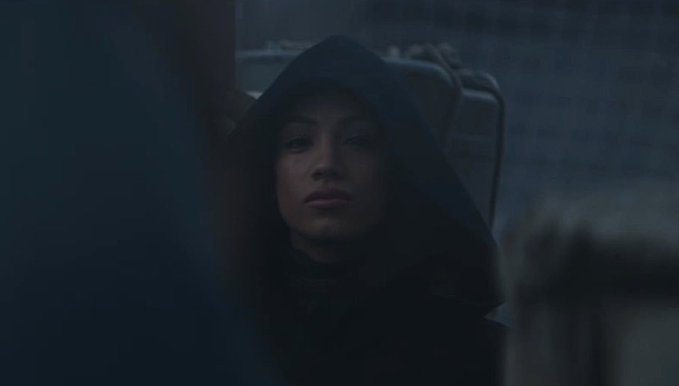 A new trailer for the Emmy-nominated Star Wars show's sophomore season has debuted online and suggests that the bounty hunter (played by Pedro Pascal) and his pint-sized companion are on a collision course with the far, far away galaxy's resident space wizards. The Armorer speaks about great battles between "Mandalore the Great" and the Jedi, described as "an order of sorcerers".
That's exactly what we expect, Mando. There have been rumblings about her being part of the Disney+ series for a while now, with the signs pointing to her playing a live-action version of Star Wars Rebels character Sabine Wren.
Disney has released the first trailer for the second season of The Mandalorian, and it actually provides a lot of plot detail via voice over of a conversation behind main character Mando and someone directing him as to what he should do with The Child (aka Baby Yoda).
The bounty hunter runs into a pair of X-Wing pilots and gets into a fight while attending an alien wrestling match. That's where he faces off against another new character, Gore Keresh, who some fans have classified as an Abyssin based on that one big eye of his. After The Rise of Skywalker, we at least had the Baby Yoda Chronicles to excite us, and now, with season 2, we're back in that flying cradle once more. (I'm assuming. She appears at the same moment as the Jedi are mentioned.) And there have been rumors of Ashoka Tano joining season 2 of the show, so ... all of this isn't that surprising.
The Mandalorian season two begins streaming on Friday, October 30 via Disney Plus.