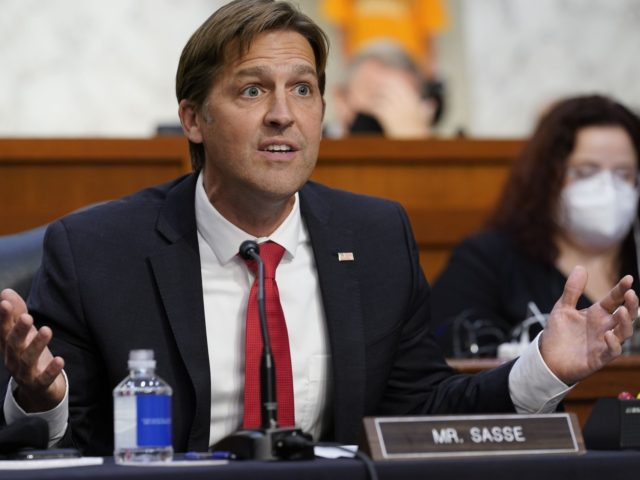 During a private call with constituents this week, Sasse was asked by an unidentified individual to provide an explanation as to why he feels the need to criticize Trump "so much".
Sasse's nine-minute diatribe against Trump was first reported by the Washington Examiner, which obtained an audio recording of the town hall.
Sen. Ben Sasse (R-NE) claims US President Donald Trump is "deficient" in certain American values and, as a result, engages in a number of unconventional practices while occupying the White House, including treating the presidency "like a business opportunity" while kissing "dictators' butts".
He listed in rapid-fire succession: "The way he treats women and spends like a drunken sailor, the ways that I criticized President Obama for that kind of spending, I've criticized President Trump for as well. Right now, he hasn't lifted a finger on behalf of the Hong-Kongers", the senator said. James Wegmann, a spokesman who confirmed his comments, said 17,000 Nebraskans had been invited to participate in the call, though it does not appear to have been open to the general public.
Sasse also hinted at more drastic consequences: a "Venezuela style" Supreme Court with dozens of justices installed by ascendant Democrats; an empowered China ruling the Pacific because of Trump's "weak" policies; and American allies doubting whether they can "trust in USA strength and US will".
"I've said this a million times over the years: When we agree, the President and I work together - on stuff like Judge Amy Coney Barrett who is a total rock star". The president endorsed Sasse for reelection last September.
Congressman Eric Swalwell was among the Democrats quick to point out on social media that Sasse's voting record is largely in line with Trump's priorities. "He has flirted with white supremacists", he continued. "For months, he treated it like a news-cycle-by-news-cycle P.R. crisis". He mocks evangelicals behind closed doors.
"I don't think the way he's lead through COVID has been reasonable or responsible, or right", Sasse said.
Each of these things, Sasse predicted, would have consequences, for Republicans and the nation. Republicans shouldn't assume that Americans really want four more years of Trump's "stupid political obsessions" and "rage tweeting", he said.
And he warned Trump could be driving young people and women permanently to the Democratic Party.