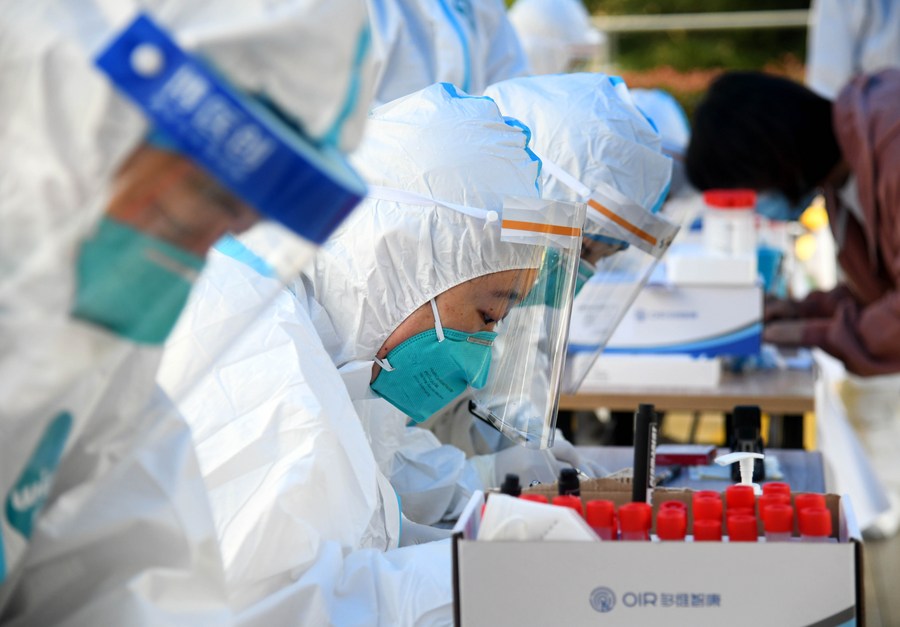 Qingdao, a coastal city in eastern China, has completed coronavirus testing for its 11 million residents following an outbreak and found no new infections so far.
What's more: The local government also said it will conclude a citywide virus testing on all of its more than 10 million residents by 6 p.m. Friday.
One of the cases involved a dock worker who had earlier tested positive for the virus but developed symptoms only after about 20 days, the city said.
The port city in eastern Shandong province has reported 13 recent infections, majority linked to the Qingdao Chest Hospital where infected travellers arriving from overseas had been treated in an isolation area.
The emergence of a new cluster prompted the city to test the entire population, but no new positive cases have been reported from over 10 million tests.
Xue Qingguo, Qingdao's deputy mayor, told state broadcaster CCTV that the risk of community transmission "is basically eliminated". In total of seven confirmed cases have been discovered, all of which were linked to the local hospital.
Wu Zunyou, chief epidemiologist at the Chinese Center for Disease Control and Prevention, said that "priorities for prevention should be on wards in hospitals".
'Wearing face masks, keeping social distances and washing hands frequently should become a daily routine, ' he added, the China Daily reported. Beijing's National Health Commission has not offered any details on why Mr Sui was suspended. Nearly all COVID-19 cases in China now occur among inbound travelers. The Commission said 376 asymptomatic cases, including 375 from outside the mainland, were still under medical observation.
Altogether 80,759 patients had been discharged after recovery, and the death toll due to coronavirus stood at 4,634, it said.