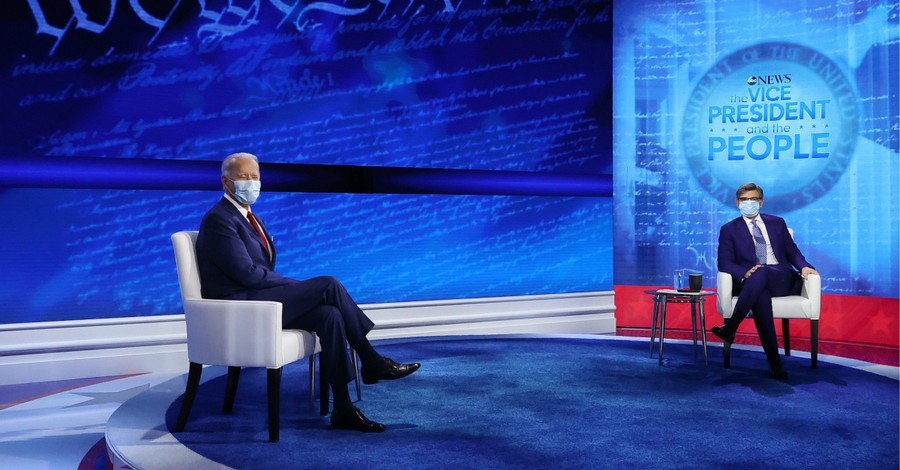 President Trump on Thursday night refused to say whether he was tested for coronavirus on the day of his debate with former vice president Joe Biden.
Trump faced a crackling round of questioning from Savannah Guthrie of the "Today" show, who pressed him on his personal experience with COVID-19, his finances and his support of conspiracy theories. "That was an opinion of someone, and that was a retweet", Trump said.
She also wondered why Trump would retweet a false theory by someone on the Internet that the United States didn't really kill Osama bin Laden. "Can you just once and for all just state that that is completely not true?"
Haeck said she raised her question in response to recent "attacks" on transgender rights, such as bans on military service, weakened protections, and removed transgender terms from government websites. "You're the president. You're not like someone's insane uncle who can just retweet whatever".
Trump also dodged questions about a New York Times investigation of two decades of his tax returns, which he has refused to release publicly despite decades of precedent for presidential candidates.
"Has any media person ever challenged Biden like Savannah Guthrie is with Trump?" tweeted Fox News Channel host Laura Ingraham.
During the town hall event, the mother of a transgender child asked Biden how he would protect the LGBTQ community if he were elected president.
Mr. Biden said he would eliminate executive orders signed by Mr. Trump and "just flat-out change the law" where necessary - a promise that hinges on action by the legislative branch.
There were apparently still hard feelings, given that Muir twice mentioned a nameless "another network" holding a Trump town hall. Trump refused to answer when asked about the topic at the September 29 presidential debate.
U.S. President Donald Trump takes part in a live one-hour NBC News town hall forum with a group of Florida voters in Miami, Florida, October 15, 2020.
Trump: That was a retweet.