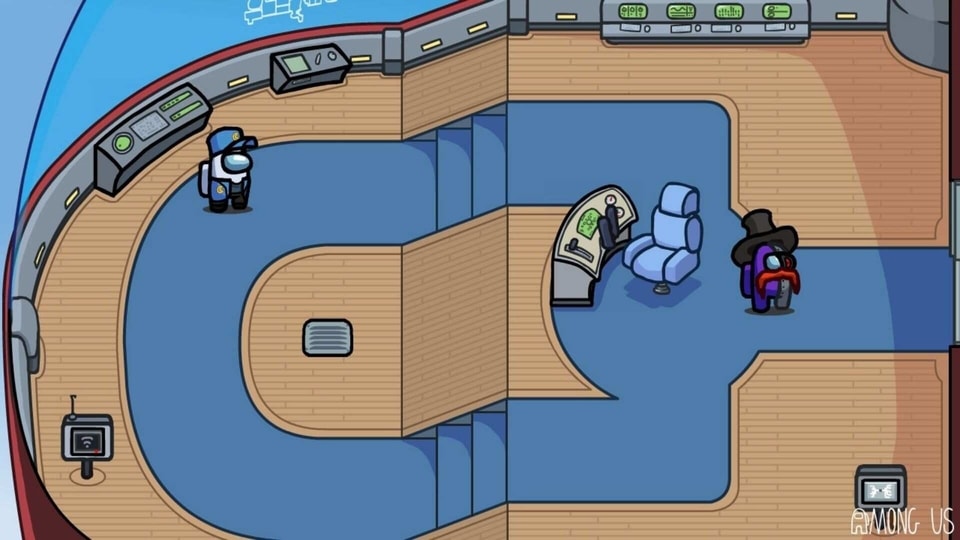 As it turns out, the new map is actually an homage to the Toppat Clan Airship from the Henry Stickmin series, which was the last game created by Innersloth prior to Among Us.
This new Among Us map is a fantastic announcement for fans, as it seems this will land in Among Us rather than the upcoming Among Us 2.
Among Us has a Twitter account now.
The new map is just one of many new updates headed to Among Us in addition to an account system and colorblind support in the near future, according to Innersloth's roadmap for the game.
Current players are well aware that the game only has three maps available to play: The Skeld, Polus, and Mira HQ. The upcoming map appears to be another space vessel but there are now no substantial details just yet.
From the reveals, the map looks to have plenty of promise, which is welcome for the competitive scene in Among Us. Among Us has been nominated for Best Multiplayer Game and Best Mobile Game.
In a reply to the same tweet, Among Us teased about the upcoming Game Awards taking place on December 10. That's all pure speculation, though, so keep an eye out for more in a few weeks.