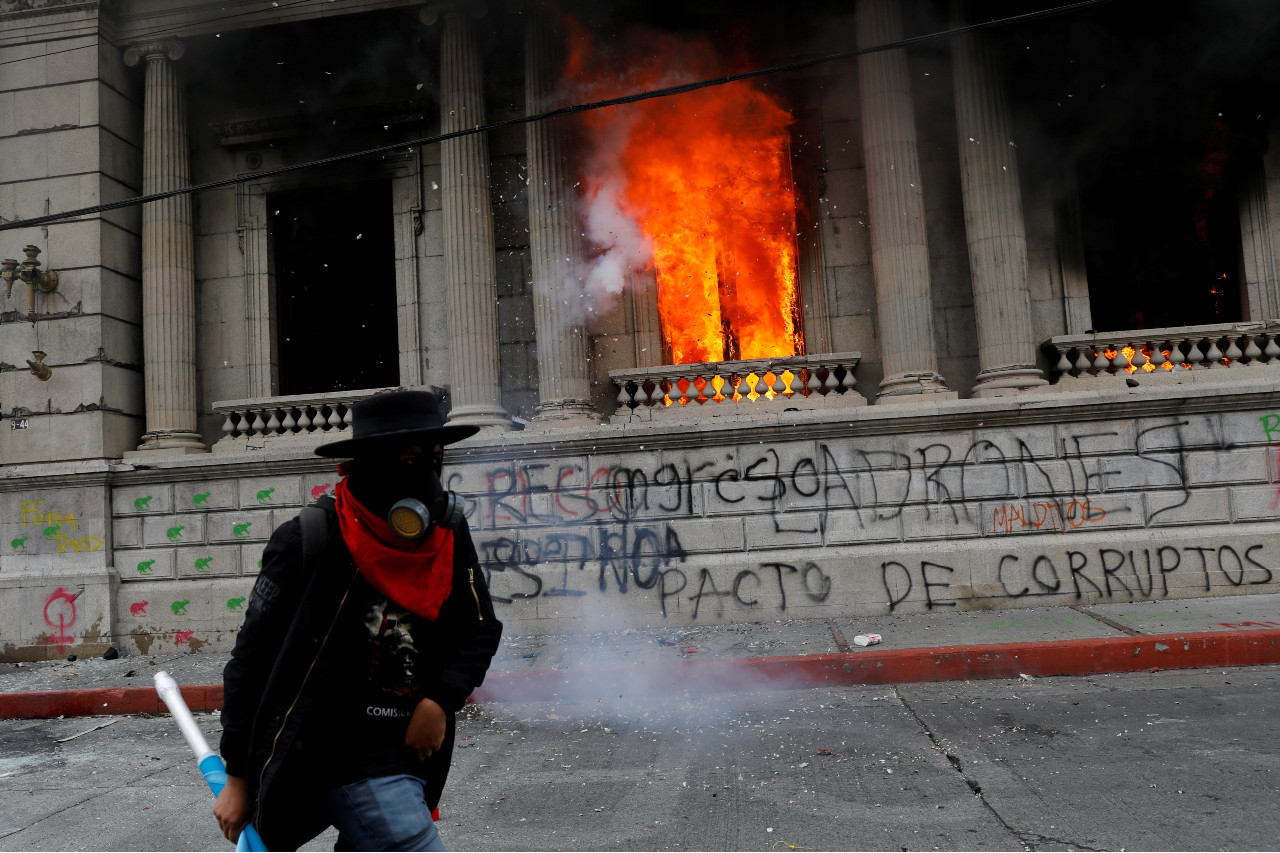 According to protesters, cited by The AP, the budget was negotiated and passed by the legislators in secret amid the COVID-19 pandemic and the aftermath of back-to-back hurricanes.
Thousands of people flocked to Guatemala City's main plaza on Saturday in the biggest protest yet against President Alejandro Giammattei's government - over cuts in the 2021 budget - with some setting fire to the Congress building.
On Saturday night, some protesters approached the headquarters of the Legislative Palace, where they hurled objects with fire into the offices of the Congress building, reports Xinhua news agency.
The protesters are now pressing for President Alejandro Giammattei to resign.
Recent moves by the Supreme Court and the Attorney-General, seen by citizens as attempts to undermine the fight against corruption, have also raised Guatemalans' ire.
He said he defends people's right to protest "but neither can we allow people to vandalise public or private property". "Whoever is proven to have participated in these criminal acts will fall under the full weight of the law", Giammattei tweeted.
Waving national flags and signs declaring "Giammattei, resign", demonstrators called for Giammattei to veto the budget, which lawmakers approved at dawn last Wednesday even as Hurricane Iota was drenching parts of the Central American country still reeling from the destruction of a prior storm.
Giammattei had not responded publicly to that proposal and Castillo did not share the presidents reaction to his proposal Castillo said he would not resign alone.
"For the good of the country, I asked him that we present our resignations together", Guillermo Castillo said in a message posted on social media.
He said the budget appeared to favor ministries that have historically been hotspots of corruption.