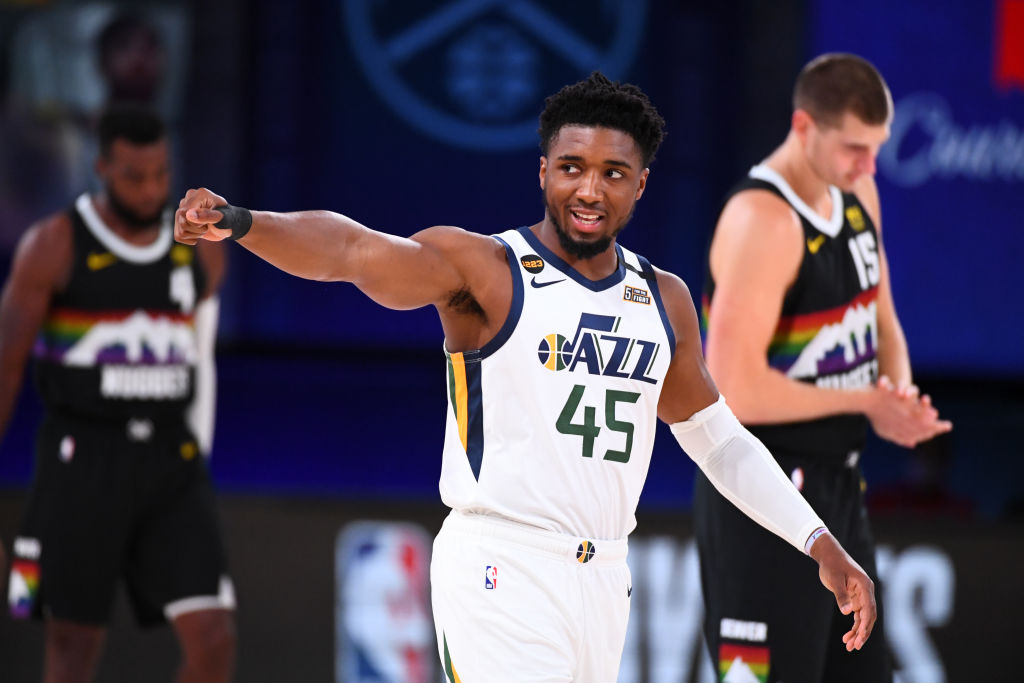 In the span of just three seasons, Mitchell has risen from being the 13th overall selection in the 2017 draft to one of the top guards in the National Basketball Association.
Donovan Mitchell has proven to the Utah Jazz that he can be a franchise cornerstone and they rewarded him with a max rookie extension on Sunday.
The 24-year-old Mitchell, who played collegiately at the University of Louisville, has offered the Jazz consistent play on both ends of the court during his relatively short career.
The deal includes a 30% escalator clause that would turn the guaranteed $163 million base into $195 million should Mitchell be voted onto one of the three All-NBA teams, sources said.
Mitchell's new contract is worth $195 million over five years, making him one of the league's highest-paid players. He earned the first all-star nod of his young career past year, averaging 24.0 points, 4.4 rebounds and 4.3 assists. During Utah's first-round series against the Denver Nuggets, he eclipsed 50 points in Games 1 and 4 and scored 44 in Game 6. He averaged 24.0 points per game last season while also setting career bests in assists (4.3 per game), field goal percentage (.449), 3-point percentage (.366) and free throw percentage (.863).