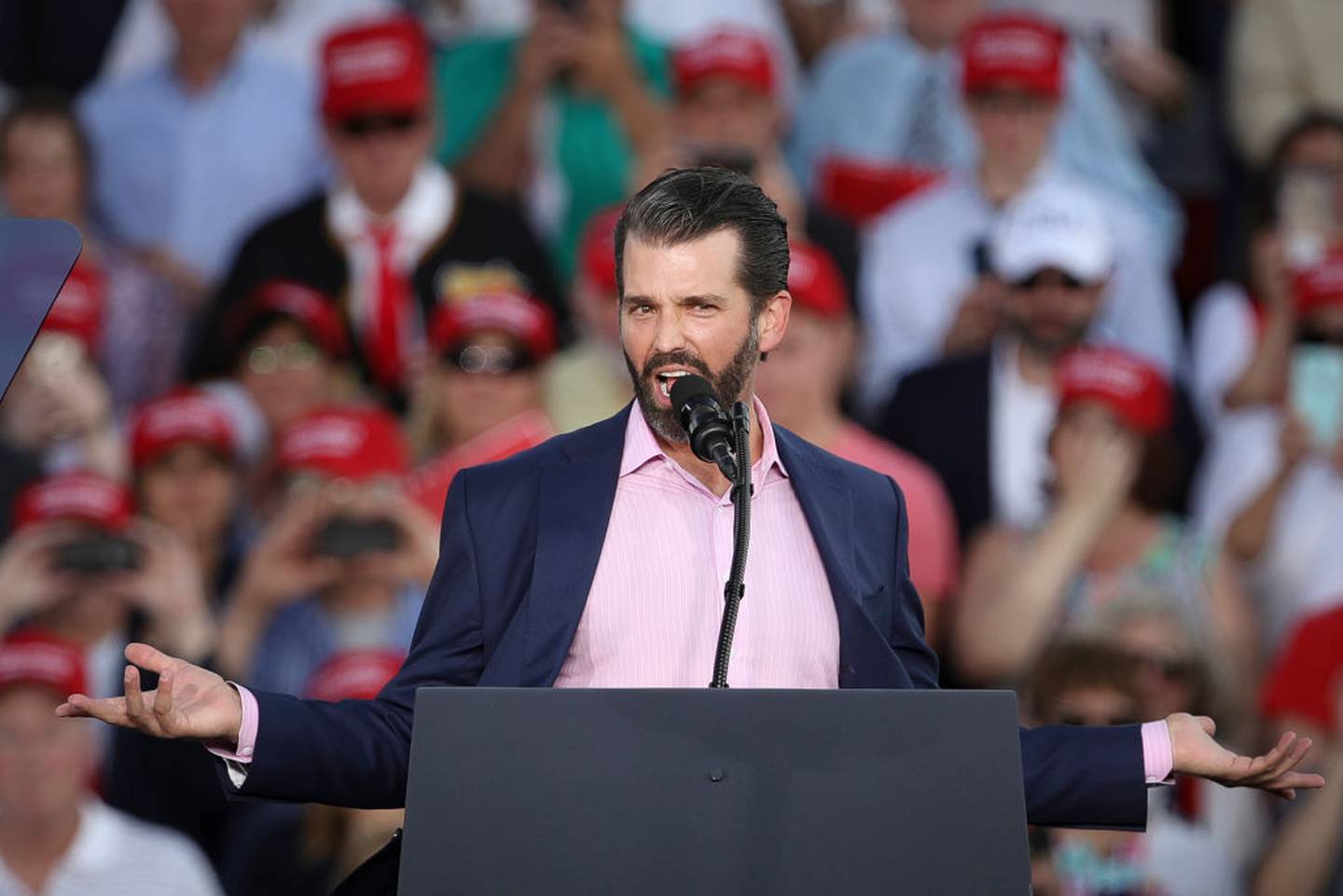 Today, it was reported by The Hill that the President's son, Donald Trump Jr, has also been diagnosed with the Coronavirus, well over a month after his father had it.
The spokesman said the younger Trump learned of his diagnosis earlier this week, but he has no symptoms and has been quarantining.
"He's been completely asymptomatic so far and is following all medically recommended Covid-19 guidelines", said the statement.
Several members of the Trump and Pence administration have tested positive for the virus in the last few weeks, including the president and the First Lady themselves.
President-elect Joe Biden made Mr Trump's response to the virus a top issue in the recently concluded race for the White House, though Mr Trump has yet to acknowledge the outcome.
In early October, it was announced that the United States president, Donald Trump, had tested positive for the COVID-19 coronavirus, along with the first lady, Melania Trump.
The eldest son of US President Donald Trump and his first wife, Czech-born Ivana Trump, escaped infection in October after POTUS and his wife tested positive for the coronavirus.