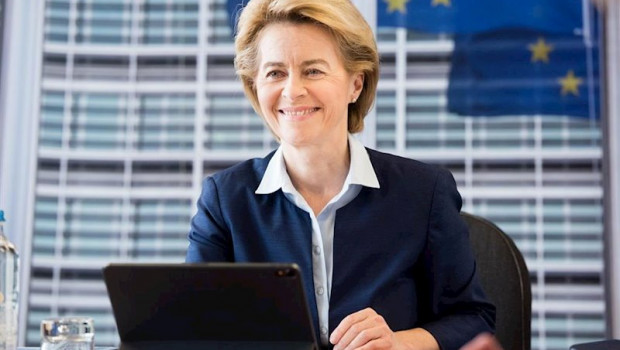 The European Medicines Agency is in daily contact with the U.S. Food and Drug Administration about the evaluation of the vaccines in order to "synchronize" assessment, said European Commission President Ursula von der Leyen.
"If all the procedures go smoothly, the EMA could give the Pfizer/BioNTech and Moderna vaccines their conditional marketing authorisation as early as the second half of December", von der Leyen said.
U.S. biotech company Moderna has said its experimental vaccine is 95 percent effective. "This will be very important to avoid the risk of yet another wave", von der Leyen said at a virtual press conference.
The EU could pay more than $10 billion to buy hundreds of millions of doses of the vaccine jointly developed by Pfizer Inc. and BioNTech as well as that of CureVac NV, Reuters said Friday, citing an EU official it didn't name.
Ms von der Leyen, speaking a day before the G20 summit in Saudi Arabia, has said she will urge world leaders to maintain economic support measures until the recovery from the pandemic is firmly underway.
"And if all proceeds with no problems".
Ugur Sahin, the director of BioNTech, said on Thursday there is the possibility that the jab will be distributed in the European Union and United States before 2021.
She added: "This is the very first step to be able to be on the market".
But, earlier this week, Moderna CEO Stephane Bancel warned that protracted negotiations with Brussels over a contract to reserve his vaccine could delay shipments.
The twin breakthroughs have lifted hopes for an end to a pandemic that has infected more than 56 million people and caused more than 1.3 million deaths worldwide since the virus first emerged in China late a year ago.