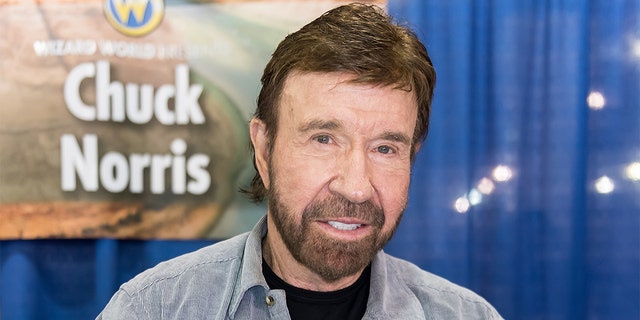 Norris was the guest speaker for the day's event. The 80-year-old actor's name was trending through Tuesday after a picture was uploaded to Twitter, showing aDonald Trumpsupporter next to a man with a likeness to Norris, according to The Hollywood Reporter.
It was captioned "Chuck Norris" and shared with the comment: "Wait, so are we not going to mention the fact that Chuck Norris was at the MAGA insurrection?"
Chuck Norris is giving a roundhouse kick to rumors that he was at the Capitol riot last week. "Chuck remains on his ranch in Texas where he has been with his family", the representative said in a statement.
He acknowledged that the man photographed looked somewhat like Norris but "Chuck is much more handsome".
One user did point out that Norris and the man in the snap don't appear to have the same color eyes.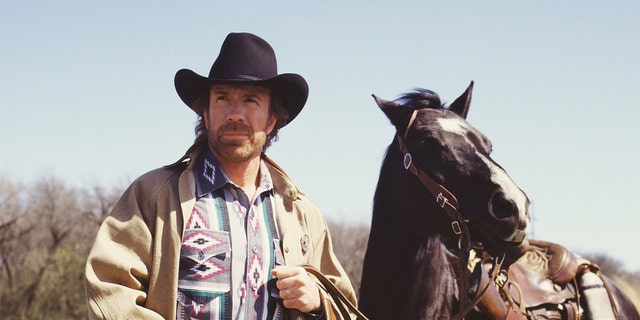 Chuck Norris starred as Cordell Walker in'Walker Texas Ranger from 1993 until 2001
Donald Trump's supporters rioted at the Capitol Building on January 6, 2021 while the electoral votes certified Joe Biden and Kamala Harris' victory in the 2020 presidential election - a victory that Trump has contested many times over.
Photos of a Norris lookalike began circulating on social media this week as campaigns were underway to identify violent participants in Washington, D.C.
Protesters breached security and stormed the Capitol, wielding weapons and looting offices.
Norris is among the most well known conservatives in entertainment and twice backed former Arkansas Gov. Mike Huckabee during presidential bids in 2008 and 2016. He had a hit TV series with "Walker, Texas Ranger" that aired from 1993 to 2001.
He was more recently in the big-budget 2012 action movie " The Expendables 2" with Sylvester Stallone, Jet Li and Arnold Schwarzenegger.