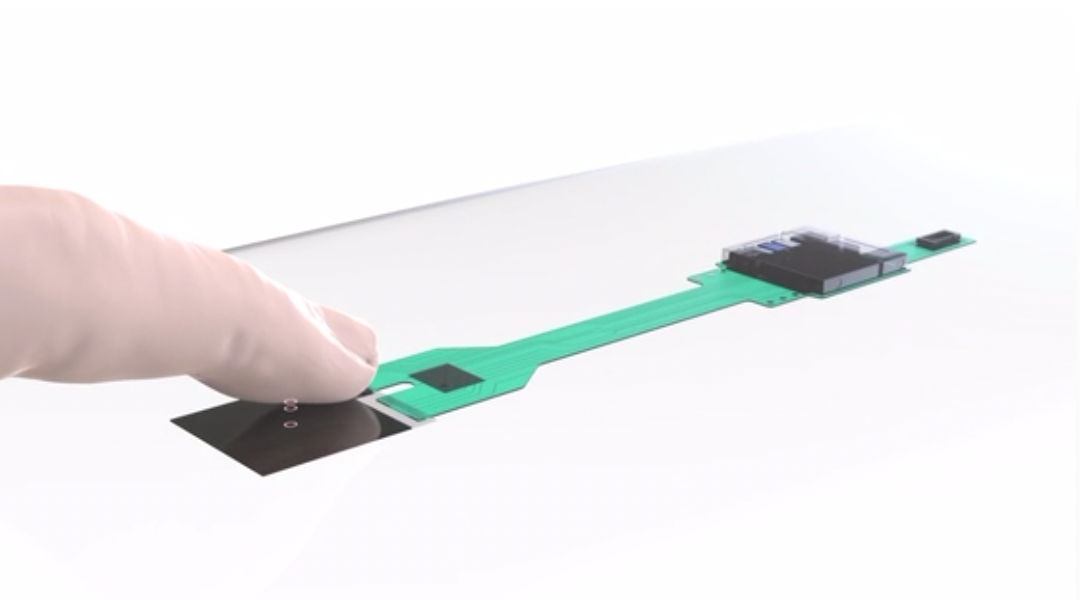 Qualcomm announced the 3D Sonic Sensor Gen 2 this week, the sensor that is inside many Android devices that allows you to unlock them using your fingerprint.
Qualcomm has introduced a new and significantly improved ultrasonic fingerprint reader. Accuracy and speed were not up to par with other optical in-display solutions from Chinese OEMs like OnePlus and Huawei, many of which now use quicker and more accurate optical solutions (versus ultrasonic).
Qualcomm says that its 3D Sonic Sensor Gen 2 is now around 50 percent faster than before and is also 77 percent bigger meaning it will be easier find on the screen. One of the paint points about the first-gen sensor was that the activation area was quite small, and it was hard to accurately find the scanner by feel alone. For the sake of comparisons, the original 3D Sonic Sensor measured in at 36mm², while the 2nd-generation sensor features a surface area of 64mm². The new sensor will also measure only 0.2mm thin at the scan area, enabling the possibility of integrating in-display scanners on flexible panels of foldable devices.
Ever since Samsung and other company's moved away from traditional fingerprint scanners, in favor for the ultrasonic versions, there have been issues. As mentioned earlier, the 3D Sonic Sensor Gen 2 is very thin, measuring just.2mm.
For one reason or another, the problems have yet to be solved, with the same sensor being used with only slight software tweaks over the past two years, including the latest devices such as the Galaxy Note 20.