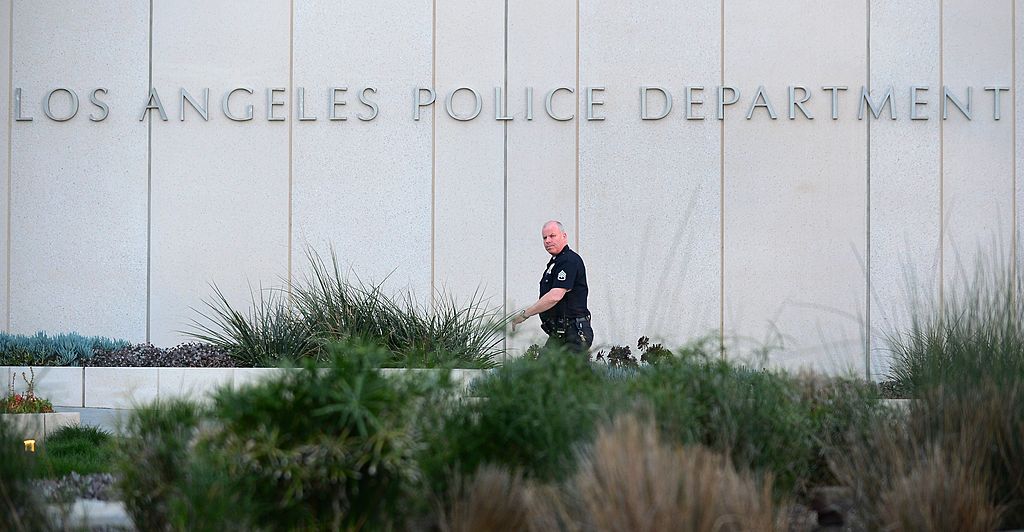 Floyd died over the summer after being restrained by Minneapolis police.
'Our investigation is to determine the accuracy of the allegations while also reinforcing our zero tolerance for anything with racist views, ' the chief said.
Floyd was killed on Memorial Day 2020 after Derek Chauvin, a Minneapolis police officer, handcuffed Floyd, placed him face-first into the street on the street, and put his knee on his neck for several minutes during an arrest.
Moore also confirmed the department is investigating two Instagram accounts that people have reported as possibly being linked to department personnel - including one called the "Blue Line Mafia".
The Commander at the Harbor Division said LAPD Chief Michael Moore is "disgusted" by the post, adding, "Messages with inappropriate content may result in discipline". According to the department, it is believed the original image was created by an LAPD employee. "The Department will have zero tolerance for this type of behavior", LAPD said in a statement.
The image was reported by a police officer who will testify on Monday as part of an investigation into those responsible within the Los Angeles Police Department for mocking what is considered to be a race killing.
Minneapolis is anticipating unrest and protests as the city prepares for Chauvin's trial and jury selection, set to begin March 8, with members of the National Guard set to be deployed to downtown Minneapolis and across the city.
Chauvin was sacked and charged with second-degree murder and second-degree manslaughter in Floyd's death. All four officers were fired. Lane, Kueng, and Thao are charged with aiding and abetting those crimes.