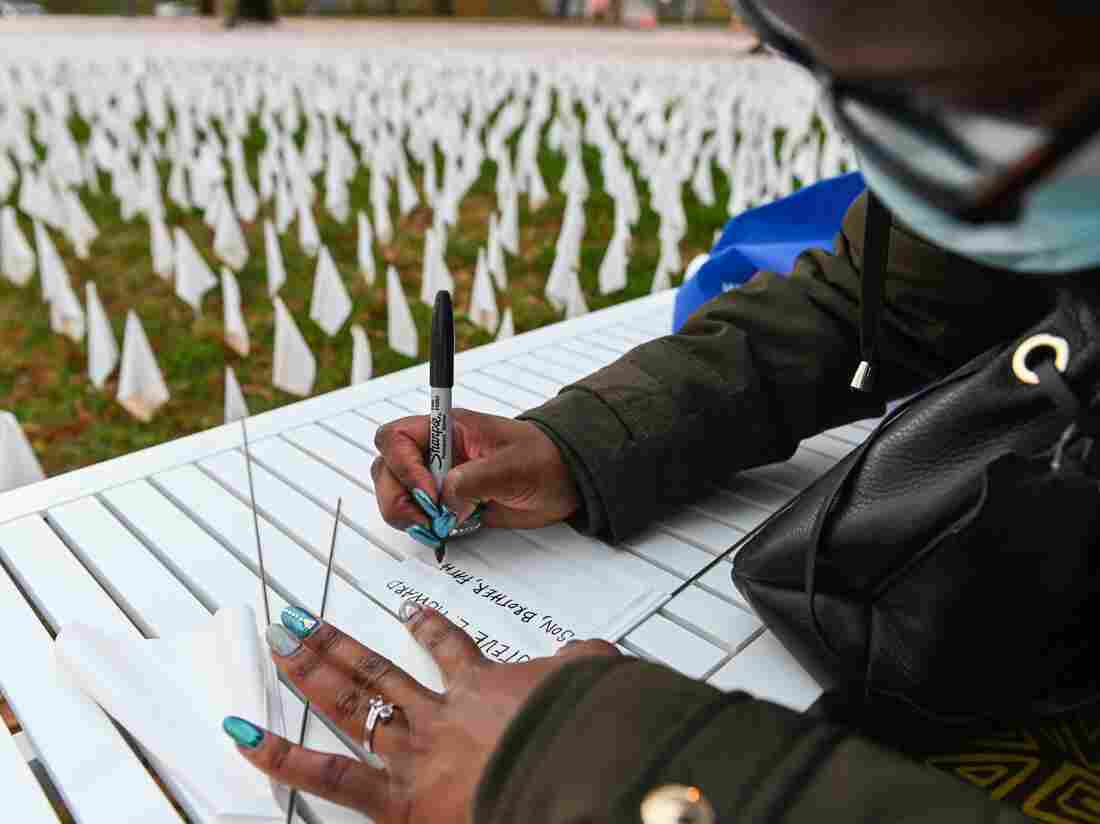 Life expectancy in the USA dropped by an entire year in the first half of 2020, as the COVID-19 pandemic started ravaging the northeastern part of the country and spreading south, according to preliminary data released Thursday by the Centers for Disease Control and Prevention's National Center for Health Statistics (NCHS). Black men suffered the largest decline, with life expectancy dropping by three years between January and June 2020.
The Covid-19 pandemic is likely responsible for "the majority of the decline", said Elizabeth Arias, a health scientist at the Mortality Statistics Branch of the NCHS and the lead author of the report.
Women tend to live longer than men, and in the first half of 2020, that margin grew: the difference in their life expectancy widened to 5.4 years, from 5.1 in 2019.
The life expectancy for the entire population dropped to 77.8 years, according to a report by the Centers for Disease Control.
COVID-19 wasn't the only reason for the decrease in life expectancy.
Life expectancy in America had already shown signs of stalling in the years before the coronavirus, after rising steadily for most of the period since World War II. The CDC indicates, based on the latest numbers, USA residents can now expect to live as long as they did in 2006.
Deaths from coronavirus were a key factor driving the overall drop in life expectancy, according to the CDC report.
The report estimated life expectancy in the US based on provisional death counts for January to June 2020.
Deaths from COVID-19 are the main factor in the overall drop in USA life expectancy between January and June 2020, the CDC says.
"Black and Hispanic communities throughout the United States have borne the brunt of this pandemic", Bibbins-Domingo said.
In 2020, 347,341 people in the US died from COVID-19, according to data from Johns Hopkins University.
The gap between Hispanic and white non-Hispanic individuals narrowed, however, from three years in 2019 to 1.9 in 2020.
In addition, an October 2020 study from Virginia Commonwealth and Yale universities found that almost 75,000 deaths were indirectly caused by the pandemic. Included in those statistics are an uptick in fatal strokes and heart attacks and a record number of drug overdose deaths, 81,000 from May 2019 to May 2020.
"The disparities between those populations have been declining consistently, since we began estimating life expectancy, which goes back to 1900", she said. Arias said data from the full year will likely better reflect the impact of the pandemic on life expectancy, since the pandemic eventually spread throughout both urban and rural areas.