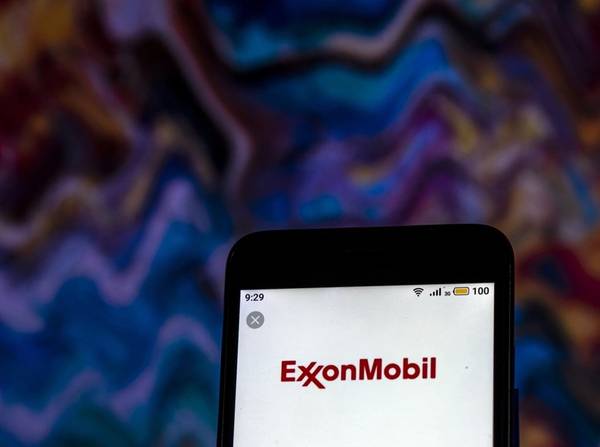 "The past year presented the most challenging market conditions ExxonMobil has ever experienced", Chief Executive and Chairman Darren Woods said in prepared remarks.
Oil giant Exxon reported a staggering loss for 2020 on Tuesday as the pandemic crushed energy demand and undercut oil prices.
Exxon cut up to 15% of its workforce and delayed oil and gas projects after accepting oil prices could remain below $60 a barrel for years. "It was the first time in memory that we saw simultaneous lows in each of our businesses". Exxon and Chevron, which have market capitalizations of $190 billion and $164 billion, respectively, declined to comment.
Result: in the fourth quarter alone, its net loss amounted to $ 20.1 billion.
A handful of sizable oil and gas deals were completed past year, including Chevron's $5 billion takeover of Noble Energy Inc. and ConocoPhillips' roughly $10 billion takeover of Concho Resources Inc., but nothing close to the scale of combining San Ramon, California-based Chevron and Irving, Texas-based ExxonMobil.
Exxon's oil and gas output was 3.7 million bpd of oil and gas in the quarter, down 8% compared with a year earlier.
The company said Tuesday it will reduce greenhouse gas emissions from its own operations and has created a division to "commercialize" technology it hopes to develop to capture carbon emissions before they enter the atmosphere - Exxon believes technology can address climate change and save the oil and gas business at the same time. Revenues fell 30.7 percent to $46.5 billion. Exxon said that it is talking to other board candidates and that it expects to take further action in the near term.
London-based BP a year ago announced it will seek to become a net zero producer of carbon emissions by 2050. Exxon is also in the crosshairs of hedge fund D.E. Shaw, which is pressuring the company to cut costs and improve performance.
But a merger of the two largest American oil companies could encounter regulatory and antitrust challenges under the Biden administration.
Shares of Exxon rose 2.2% in premarket trading.
Engine No. 1, a investment firm based in San Francisco, last week nominated four directors to Exxon's board and is pushing the company to spend its cash better, preserve its dividend, and invest more in clean energy.