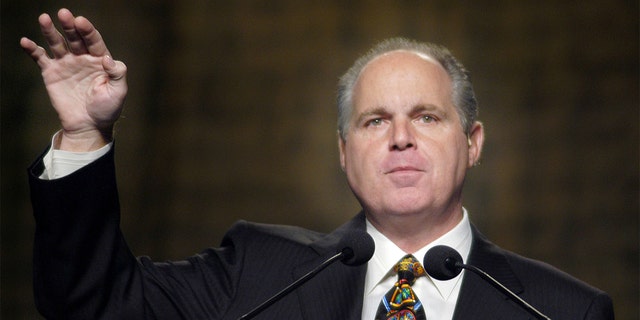 Days after revealing he had cancer, Limbaugh attended President Donald Trump's State of the Union where he was awarded the Presidential Medal of Freedom.
Conservative radio icon Rush Limbaugh died on Wednesday, aged 70, following his year-long battle with lung cancer.
Limbaugh, host of The Rush Limbaugh Show for 32 years, had been battling Stage 4 lung cancer since January 2020.
It is with great sadness to inform you that Rush Limbaugh passed away today. after a long and courageous battle with lung cancer.
Limbaugh's wife, Kathryn, made the painful announcement on his radio show this morning.
"This is not good news, but what is good news is that he is the greatest fighter and victor that you will ever meet".
At that time, he mentioned that his cancer was likely terminal. "Now, we all are, is the point", he said in October".
After he went off the air on February 2 for treatment, Rudy Giuliani tweeted a "get well" message. He's been a friend for nearly 30 years and all of us are praying for him.
A member of the Radio Hall of Fame, Limbaugh's nationally syndicated show - The Rush Limbaugh Show - premiered in the summer of 1988.
He started in radio in 1971 as a Top 40 music DJ in Pennsylvania. Given how timeless and insightful Rush's commentary is his producers will be able to pull segments that are relevant for each day's news cycle and allow us to feature the best of Rush for the full three hours of the program.