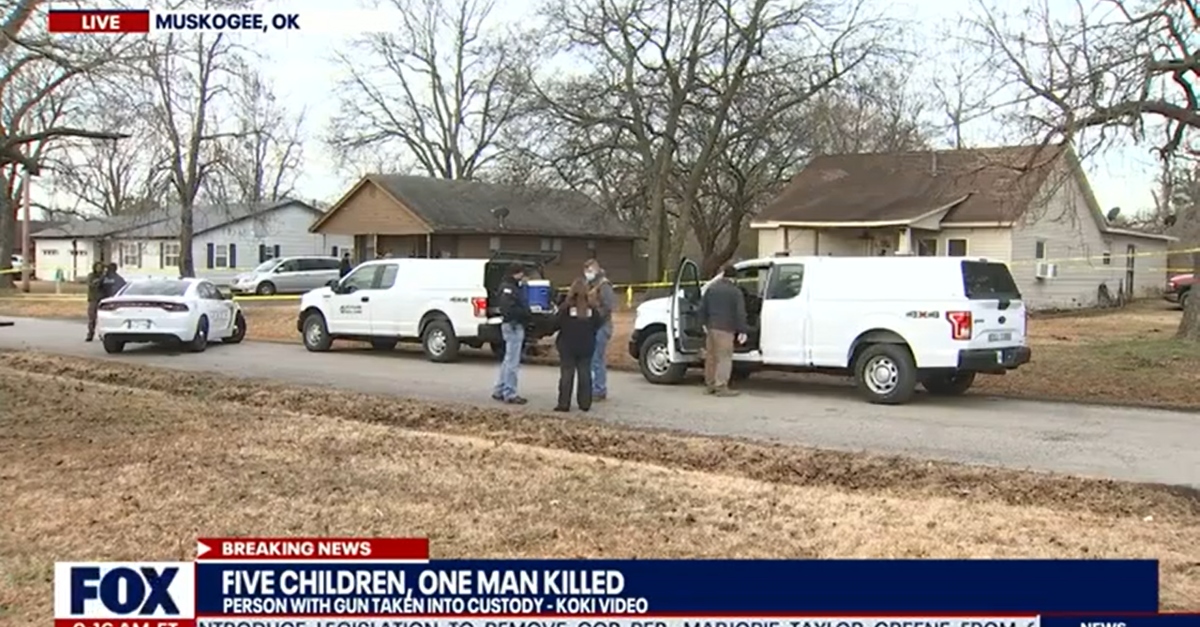 The shot missed. The suspect fled, but he was soon caught.
Muskogee police identified Pridgeon as the suspect they have in custody in connection with the tragic shooting.
Officials were expected to release more information later Tuesday.
A statement from the City of Muskogee police said a man was shot at, while running from the scene.
After a brief chase police apprehended Pridgeon and took him into custody, reported Fox23.
Officers entered the brown house on Indiana Street near Augusta Avenue and discovered four dead children and one slain man, Tulsa police spokeswoman Lynn Hamlin said. There remains one survivor: a woman suffering life-threatening injuries. Emergency crews transported a fifth child to a Tulsa hospital by helicopter, who later died.
'We are saddened by this tragic loss and our deepest sympathies go out to all of those impacted, ' stated Schools Superintendent Dr. Jarod Mendenhall.
The Muskogee police chief said he believes the shooting is a "domestic incident".
A woman who was shot and wounded was in stable condition Tuesday afternoon, Hamlin said.
Police did not immediately release the names and ages of the victims or suspect.
There are no other suspects, according to police.
In 2017, Pridgeon was arrested on suspicion of larceny of an automobile, but that case was later dismissed.