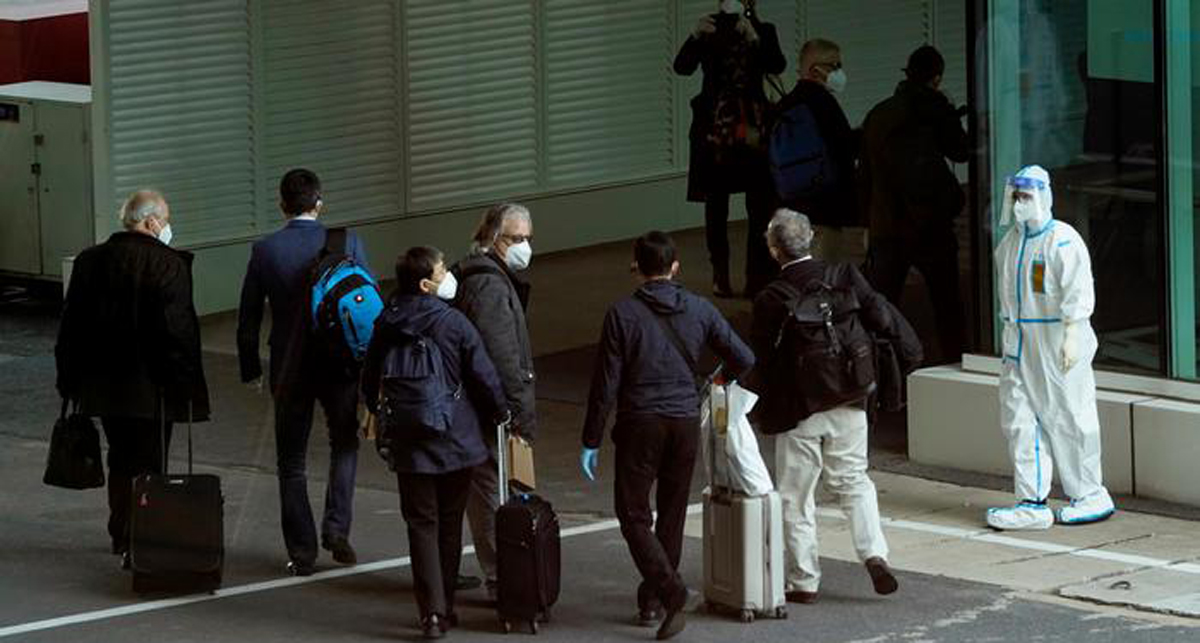 A World Health Organization team visited a hospital on Friday where China says the first COVID-19 patients were treated more than a year ago as part of the experts' long-awaited fact-finding mission on the origins of the coronavirus.
As far as I know, the expert panel will visit all the places you named, he said, replying to a question whether China guarantees that the team receives full access to scientific data and medical records.
Chinese authorities have relentlessly pushed a positive narrative of heroism and decisive action in their fight against the coronavirus that has spurred an economic recovery and kept deaths down to 4,636. The visiting researchers held video meetings during 14 days of quarantine after their arrival in China. The barricades came down as soon as they had entered.
Though the market remained shut and cleaned up after the coronavirus cases surfaced in Wuhan in December 2019, the visit is still important to get a feel of what flow of goods, people were, Daszak was quoted by CBS news network.
He also criticised those who have said they would not accept the team's findings.
The health experts visited the Wuhan Jinyintan Hospital on Saturday.
Their visit is being tightly controlled, and the World Health Organization has already downplayed expectations of finding the source of the virus, which is known to have infected more than 102 million people so far with over 2.2 million deaths.
The mission, however, has become a politically charged issue in China, which has strongly opposed any independent investigation that it could not control step by step. Pinning down an outbreak's animal reservoir is typically an exhaustive endeavor that takes years of research including taking animal samples, genetic analysis and epidemiological studies.
On Sunday, the tabloid argued that "the possibility that the coronavirus was passed on from cold-chain products into Wuhan, or more specifically, to the Huanan wet market. can not be ruled out".
The revelation comes a fortnight after the American State Department pointed its finger at the laboratory, the Wuhan Institute of Virology, saying U.S. intelligence had evidence its workers fell ill with Covid-like symptoms in autumn 2019 - weeks before the alarm was raised about the virus. The Chinese government has promoted theories, with little evidence, that the outbreak might have started with imports of frozen seafood tainted with the virus, a notion roundly rejected by worldwide scientists and agencies. One of China's top virus research labs, it built an archive of genetic information about bat coronaviruses after the 2003 outbreak of SARS, or severe acute respiratory syndrome. Beijing, the Chinese capital, has had 45 cases this month.