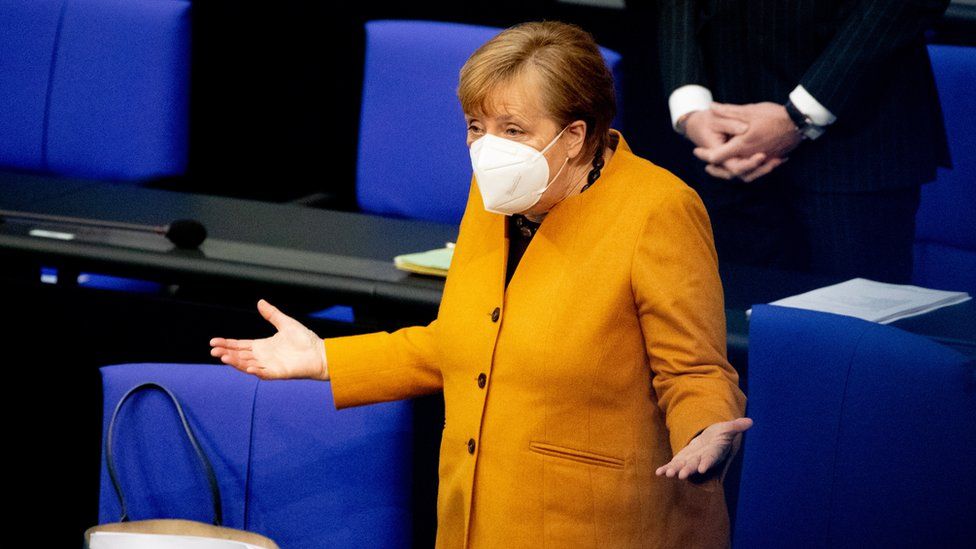 As of Saturday, 8.7% of the population had received at least a first dose of vaccine and 3.9% had received both doses. We are experiencing exactly the opposite: "The number of cases is increasing exponentially, the intensive care beds are filling up again, and now more people in middle and younger age are also experiencing hard illnesses". The government will ask churches to hold any Easter services online to avoid gatherings.
Vice-chancellor Olaf Scholz told public broadcaster ZDF it was "right to use the period of Easter to pull on the brakes".
Germany's hopes of relaxing its lockdown restrictions in time for Easter holidays at the start of April are dwindling amid a renewed surge in infection rates on Sunday.
"This three-week lockdown rhythm confirms the suspicion that the federal government and states are simply trying to play a catch up game they have already lost", the conservative daily Frankfurter Allgemeine Zeitung said.
"This mistake is mine alone", she said.
Germany's incidence rate has almost doubled in the past month, threatening to overwhelm intensive care units and highlighting Europe's struggles to contain the pandemic.
The Robert Koch Institute health agency reported on Monday that the national seven-day rate of infections per 100,000 people rose to 107.3.
Most lockdown restrictions are now due to last until 28 March.
However, schools will remain partially open and overnight curfews were ruled out, despite being proposed in a draft document before the talks.
In particular, the plan to shut everything down the day before Good Friday caused widespread confusion, leaving it uncertain whether that day would be considered a holiday - a change that would have ramifications for industrial law.
Berlin had also struck a deal with air carriers to ensure that all travellers returning to Germany would be tested, Merkel said.
The chancellor made the remarks at an emergency videoconference with Germany's 16 state premiers, scheduled on short notice Wednesday morning before Merkel was due to answer lawmakers' questions at the Bundestag, the German parliament. I support the President of the Commission Ursula von der Leyen, who makes it very clear that when contracts that have been concluded with us are not fulfilled, the situation is of course different from when contracts are adhered to in full, and perhaps even more the European Union is delivered.