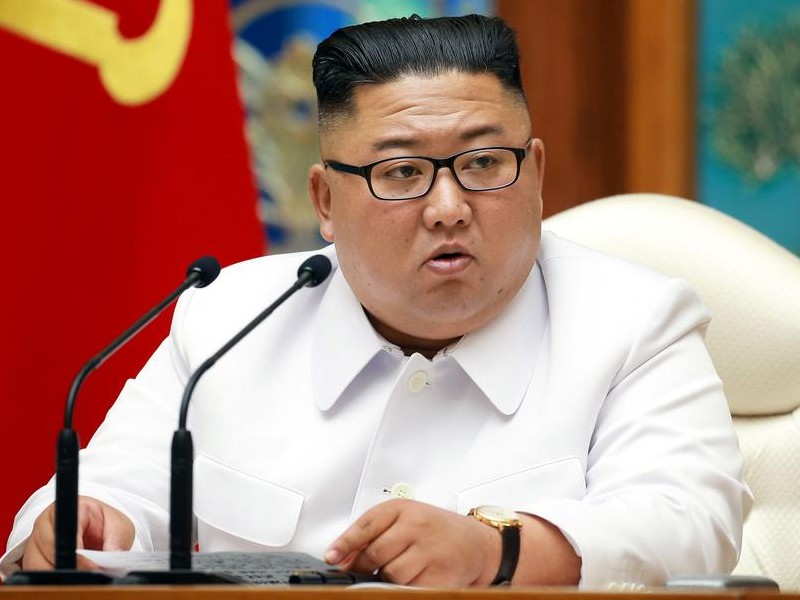 Kim Yo Jong, North Korean leader's sister and the vice department director of the Central Committee of the Workers' Party of Korea (WPK), condemned the US-South Korean military drills as running contrary to Seoul's rapprochement efforts and warned Washington not to meddle "if it wants to sleep in peace for coming four years".
The news came as US Secretary of State Antony Blinken and Defense Secretary Lloyd Austin departed for a four-day trip to Japan and South Korea - after which Austin will continue on to India and Blinken will stop in Anchorage, Alaska, where he and US national security adviser Jake Sullivan will meet with Chinese representatives on Thursday.
Kim Yo-jong has been her brother's favoured attack dog for a while and this statement is no exception.
The United States and South Korea began joint military exercises last week and Pyongyang's official news agency carried a statement from her warning the new USA administration: "If it wants to sleep in peace for coming four years, it had better refrain from causing a stink at its first step".
At the end of the statement, Kim Yo Jong expressed doubts that it would be possible to return back to the relations the North and South had in 2018, as "those warm spring days three years ago, which they desire so much, won't come easily again". To date, the president has not revealed a North Korea strategy. His country's battered economy has decayed further amid pandemic border closures while his summitry with Mr. Trump failed to lift crippling sanctions. In the past, Pyongyang has often responded to US-South Korea drills with missile tests.
The talks process was brokered by the South's President Moon Jae-in but relations between Seoul and Pyongyang have been in the deep freeze since Kim and Trump's summit in Hanoi collapsed in February 2019.
In remarks on state media, Kim Yo-jong criticised the US and South Korea for conducting joint military exercises.
Shin Beom-chul, a researcher at the Korea Research Institute for National Strategy, pointed out that her announcements have previously represented incremental steps by Pyongyang.
The thrust of Blinken and Austin's Asia tour will be to reassure the governments of Japan and South Korea that the United States remains a reliable partner after four years of mixed signals from the previous administration. Kim did not mention reports of North Korea refusing to address American diplomats.
North Korea would consider pulling out of an inter-Korean military agreement aimed at reducing tensions along their shared border, and would review whether to dissolve several organisations aimed at cooperation with the South, Kim said.
But Kim Yo Jong said even the smaller drills are an act of hostility toward the North.
He added the South's military hasn't detected any unusual signs of military activity from the North.
The new U.S. administration is expected to wrap up a review of North Korea policy in coming weeks.
The North "will watch the future attitude and actions of the (South Korean) authorities", before determining whether to take exceptional measures against its rival, she said in her statement published in Pyongyang's official Rodong Sinmun newspaper.
The South Korean and USA militaries began annual military exercises last week that continue through until Thursday.
The official revealed on Sunday that "to reduce the risks of escalation", starting in mid-February the USA reached out to the North Korean government through several channels, including in NY.
The "New York channel" is a reference to the North's mission to the United Nations, as Pyongyang and Washington do not maintain diplomatic relations.