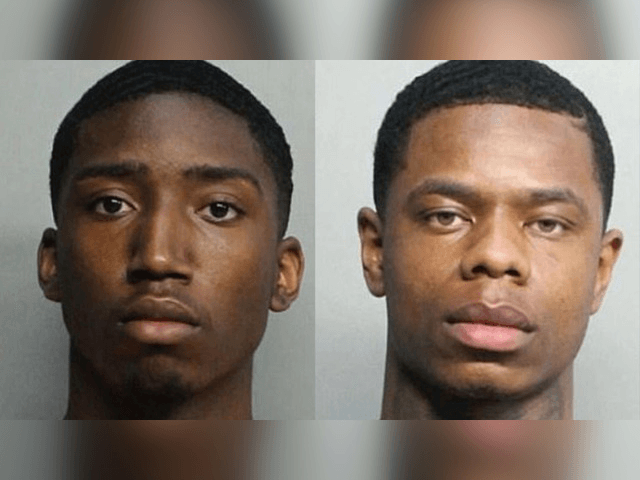 21-year-old Evoire Collier and 24-year-old Dorian Taylor were arrested Sunday after using 24-year-old Christine Englehardt's credit cards at a Miami Beach liquor store.
When detectives pulled up surveillance footage, they saw two men early on Thursday morning leading the obviously incapacitated woman into the hotel. The two men allegedly met the victim at a restaurant, and walked back with her on Ocean Drive to the hotel.
According to The Miami Herald, police are investigating whether Englehardt died of an overdose, likely from a pill supplied by the suspects. Police report Collier admitted he "went along with [Taylor] as they planned to have sex with the victim", and that Taylor gave Englehardt a "green pill", believed to be Percocet, before they reached her room.
The trio was reportedly spotted on video returning to Englehardt's room, which only Collier and Taylor exited less than an hour later. "The fact that the victim was under the influence of alcohol and narcotics, she could not have consented to sex with the defendants", police said in the report.
"He couldn't even pick up the phone to call police or 911 after they did whatever it is they did to her", Glazer said. On Saturday, police said they spotted Collier by his distinctive trousers in a crowd of revelers on Ocean Drive.
The charges were announced after Miami Beach instituted a new 8 p.m. curfew as police have made more than 1,000 arrests, including more than 400 on felony charges, since February. When they were arrested, police also found Englehardt's phone and several "green pills", according to the police report.
Collier and Taylor could face homicide or murder charges in addition to burglary with assault, sexual battery, petty theft, and fraudulent use of a credit card if Englehardt died as a result of the drug they provided her. Further tests are being conducted by the Miami-Dade Medical Examiner's Office and a cause of death is yet to be determined.
Both are being held without bond at a Miami-Dade jail.