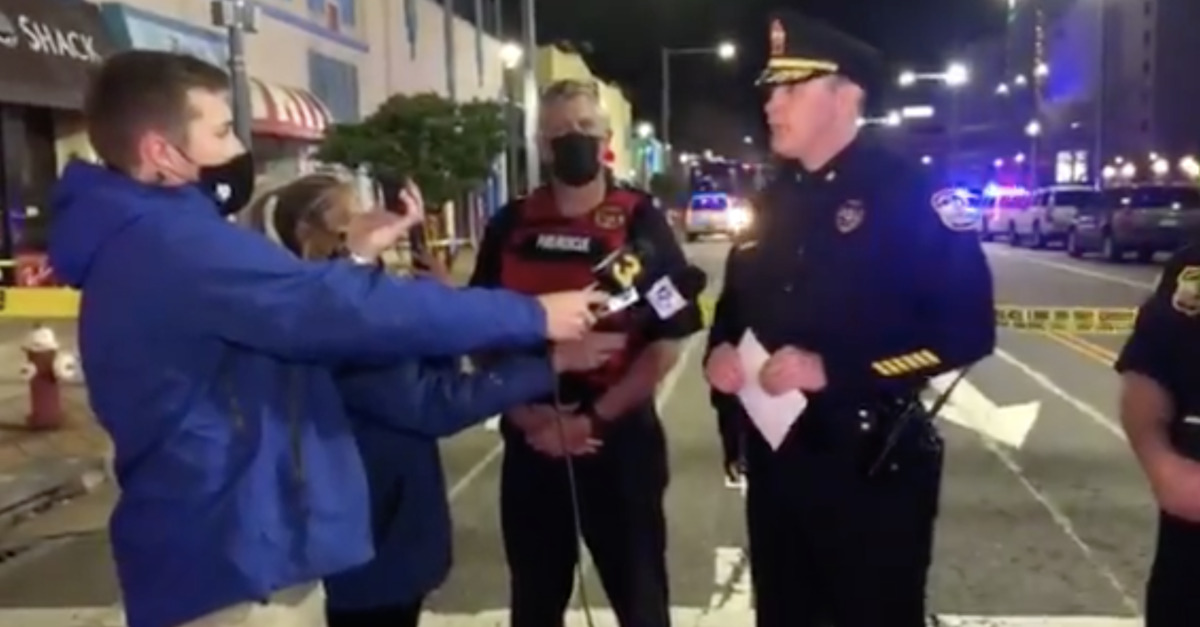 Police in the USA state of Virginia have reported multiple shooting incidents at Virginia Beach, where large crowds had gathered for Spring Break celebrations.
But the city said a "male suspect involved" in that shooting died at the scene. At an earlier press conference police chief Paul Neudigate said the death may have been from an unrelated shooting. One adult female victim died of her gunshot injuries at the scene, police said. Officers in the area responded after hearing shots and found the victims suffering from gunshot wounds.
No information was available about a suspect, according to the statement. Authorities said they believe the second shooting was related to the first, but did not provide details on how they are connected. It happened while officers were investigating the original shooting and shots were fired nearby, Neudigate said.
Virginia Beach was the site of a mass shooting in May 2019, when a longtime public utilities employee opened fire on his co-workers with a handgun.
WAVY-TV reported that police took "multiple people in custody". The officer was placed on administrative assignment pending an investigation, per standard procedure, the department said. He has been with the department for five years and is assigned to its special operations division. The chief also said that a police officer had been struck by a vehicle and taken to a hospital with injuries that did not appear to be life-threatening.
"It's a chaotic night at the beach with many different crime scenes", he added, saying that "an officer was struck with a vehicle".
Multiple roads were blocked off throughout the night while police worked in the area.
The shooting is being investigated by the Virginia Beach Police Department's Detective Bureau, the Office of the Commonwealth's Attorney, and the Virginia Beach Police Department's Office of Internal Affairs.