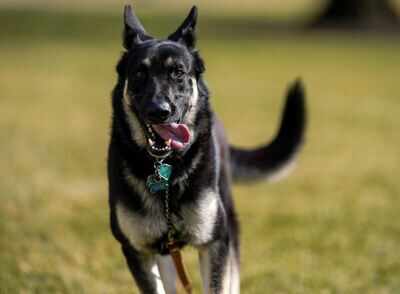 "The off-site, private training will take place in the Washington, D.C. area, and it is expected to last a few weeks", Jill Biden's press secretary told CNN on Monday.
Following the first incident, the rescue dog had a round of training in Biden's home state of DE to help acclimatise him to life at the 18-acre (7-hectare) White House complex in Washington, where he is surrounded by aides and security officers. While Major is leashed, the Bidens' older German Shepherd, Champ, roams freely.
Last month, the White House confirmed that Major had "nipped" whilst out on a walk.
"(Champ and Major) are still getting acclimated and accustomed to their surroundings and new people", said Psaki.
Staffers also said that a Secret Service official had been injured by Major's misdemeanors on March 8.
In both incidents, the person was checked by the White House Medical Unit and there was no serious damage.
The White House argues the three-year-old German Shepherd is still adjusting to his new life at 1600 Pennsylvania Avenue.
But the 45th president of the United States broke that tradition after more than 120 years.
In an interview with ABC News after the first incident with Major, who was adopted by the Bidens in 2018 from a DE animal shelter, the President called him a "sweet dog".
Both dogs spent time back in DE after the first incident - the White House said it was because the first lady would be travelling for a few days - and the president had said Major was being trained. "But. I realize some people, understandably, are afraid of dogs to begin with".