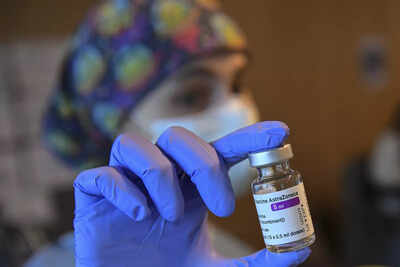 The country's first case of blood clotting from the AstraZeneca vaccine was reported today (Tuesday).
Health Canada is confirming it has now received one report of a Canadian who has experienced a very rare blood clot side effect after receiving a COVID-19 vaccine.
This person is now at home recovering and has taken the COVISHIELD version of the vaccine.
U.S. health authorities earlier recommended pausing the Johnson & Johnson shot while the company said it would delay its European rollout, after six American women aged between 18 and 48 developed a rare type of clot in the brain along with low platelets.
"Since these rare adverse events were first reported in early March 2021 in Europe, Health Canada has been working with global regulators to review data and evidence as it becomes available", the agency says.
Australia, which had banked on the AstraZeneca vaccine for the majority of its shots, had no plans to set any new targets for completing its vaccination program, Prime Minister Scott Morrison said in a Facebook post on Sunday afternoon.
Canada's first reported blood clot in a vaccine recipient comes as the US pauses use of the Johnson & Johnson one-dose shot over similar concerns.
In the days before NACI's guidance was updated, Health Canada updated the labels on the impacted vaccines to provide more information on the possibility of the rare blood clots, which have been associated with low levels of blood platelets after immunization with the AstraZeneca shot. Both products are under review by Europe's drug regulator after it found possible links with blood clots, although it has said the advantages still outweighed the risks. It said it is working with the manufacturer, the US Food and Drug Administration and other global regulators to determine the shot's safety as it awaits orders for up to 38 million doses.
Australia began vaccinations much later than some other countries, partly because of its low number of infections, which stand at just under 29,400, with 909 deaths, since the pandemic began.