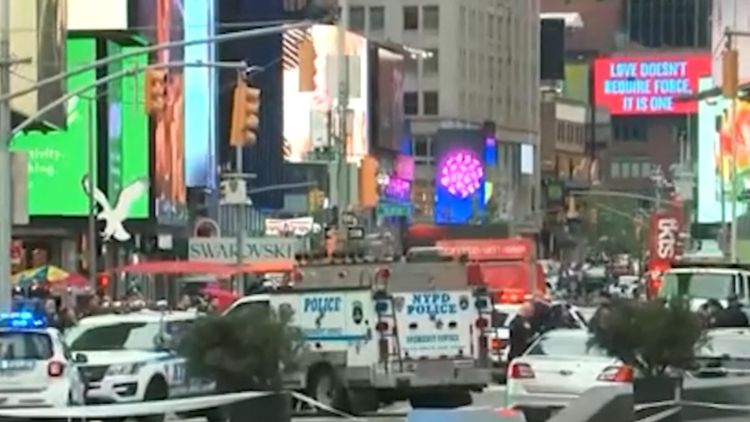 A portion of the commercial Manhattan intersection was closed down after one woman and a 3-year-old child were shot just before 5 p.m. on Saturday near West 44th St. and 7th Ave, according to ABC 7.
A 4-year-old girl, from Brooklyn, was shot in the leg and is having surgery at Bellevue Hospital.
Shea said the three bystanders - who did not appear to know each other - stumbled into an argument between two to four men, at least one of whom fired a gun.
Before the shooting, several people were reportedly involved in a dispute at the site. "It is during this dispute that at least one person pulls out a gun".
The police are yet to arreste anyone in connection with this shooting but a person of interest was being sought by NYPD for questioning, police Commissioner Dermot Shea said. A 23-year-old woman from Rhode Island who was sightseeing was shot in the leg, and a 43-year-old woman from New Jersey was shot in the foot, he said.
Surveillance videos posted on social media by the fire department show people running away from the scene.
Officers nearby heard four to five shots, when three individuals, who are said not to be targets of the shooting, were shot.
Neighborhood theaters are set to start reopening on September 14, however, and the mayor of New York, Bill de Blasio, recently announced a major campaign to revive tourism from June. "The flood of illegal guns into our city must stop". "It's the greatest, most wonderful city in the world, but we need help", said Shea.